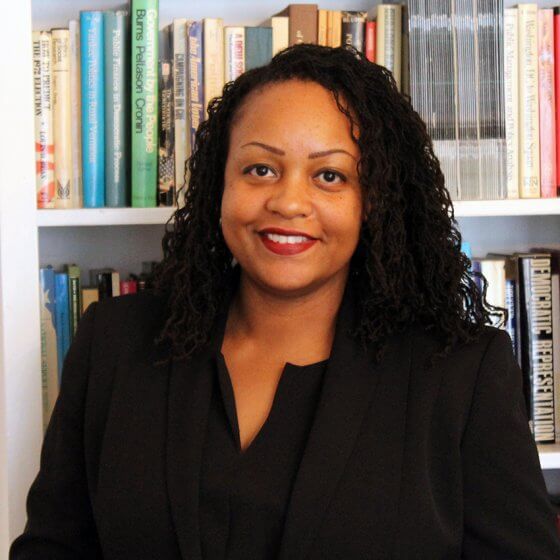 Denise Anderson, Ph.D.
---
Department

Office

Email
Denise Anderson, Ph.D.
Dr. Anderson has taught Human Resources Administration, Strategic Planning, and Health Systems and Policy as a part-time lecturer at Rutgers, School of Public Affairs and Administration and has also worked as Adjunct Faculty at William Paterson University (WPU), School of Public Health, teaching Disparities in Health. With more than fifteen years of experience as a public health practitioner, she is a Centers for Disease Control and Prevention (CDC), Public Health Prevention Specialist (PHPS) fellow, and an Eagleton Institute of Politics fellow.
Founder and CEO of Denise Anderson & Associates (DA&A), LLC, an independent public health and health care consultancy business, Dr. Anderson began service at the New Jersey Department of Health (NJDOH) in May of 2019 as Managing Director for the Office of Primary Care and Rural Health overseeing programs and services for underrepresented and vulnerable populations. In June of 2020, she advanced to Executive Director, Maternal Care Quality Collaborative where she worked to reduce disparities in Black maternal mortality.
Dr. Anderson is a National Center for Quality Assurance (NCQA), Patient-Centered Medical Home (PCMH), Certified Content Expert (CCE), and was a Registered Dietitian from 2002 until 2013. In May of 2020, she designed and implemented the first Rapid Mobile Response Team (RMRT) to serve vulnerable populations during the COVID 19 pandemic at NJDOH.
In September 2021, Dr. Anderson will assume the executive role of Director of Health and Human Services for one of the largest, most comprehensive community development corporations in the U.S., New Community Corporation.
Education
Ph.D., Urban Systems - Health Track, Rutgers and NJIT
MPH, Rutgers University, School of Public Health
B.S., Human Ecology with a concentration in Dietetics, University of Maryland Eastern Shore
Courses
Recently Taught Classes
2021 Fall