Lecturer
Director, Gender Studies Program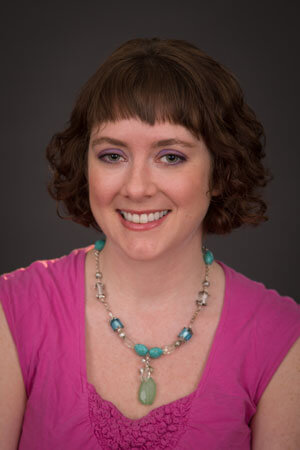 PhD, Colorado State University
Office

Bey Hall, 234

Phone

Email
Office Hours

Wednesday: 11:30 a.m. - 12:30 p.m.Thursdays: 11:30 a.m. - 1:30 p.m.

Courses this Semester

SO 101: Introduction to Sociology
SO/GS 225: Introduction to Gender Studies
SO 490: Sociology Thesis Proposal

Regularly Taught Courses

SO 101: Introduction to Sociology
SO/GS 225: Introduction to Gender Studies
SO 398: Social Movements in Ireland
SO 491: Sociology Thesis

About

Named Exemplary Diversity Scholar 2016 by the University of Michigan's National Center for Institutional Diversity, Dr. Wrenn specializes in the politics of animal rights mobilization with a particular interest in diversity strains and the nonprofit industrial complex. She served as council member with the American Sociological Association's Animals & Society section (2013-2016) and is an advisory board member with the International Network for Social
Studies on Vegetarianism and Veganism with the University of Vienna. She contributes applied sociological essays to the Animals and Society Institute and has been published in several peer-reviewed academic journals. In July 2013, she founded the Vegan Feminist Network, an academic-activist project engaging intersectional social justice praxis. This project was awarded
grant support by The Pollination Project in 2015.

Research Interests

Nonhuman Animals and society, vegan feminism, intersections of inequalities, social movement theory, critical analysis of the non-profit industrial complex, vegan politics, and environmental injustice.

Publications

Books

(2015) A Rational Approach to Animal Rights: Extensions in Abolitionist Theory. London, UK: Palgrave Macmillan

(2016) "Human Supremacy, Post-Speciesist Ideology, and the Case for Anti-Colonialist Veganism." Animals in Human Society, edited by D. L. Moorehead. Lanham, MD: University Press of America/Hamilton Books.

Wrenn, C. L. "Toward a Vegan Feminist Theory of the State." Animal Oppression and Capitalism, edited by D. Nibert. Praeger Press.

Scholarly Articles

(2014) "Abolition Then and Now: Tactical Comparisons between the Human Rights Movement and the Modern Nonhuman Animal Rights Movement in the United States." Journal of Agriculture & Environmental Ethics 27 (2): 177-200.

(2013) "The Role of Professionalization Regarding Female Exploitation in the Nonhuman Animal Rights Movement." Journal of Gender Studies. Online.

(2013) "A Critique of Single-Issue Campaigning and the Importance of Comprehensive Abolitionist Vegan Advocacy." Food, Culture & Society 16 (4): 651-668.

(2013) "Resonance of Moral Shocks in Abolitionist Animal Rights Advocacy: Overcoming Contextual Constraints." Society & Animals 21 (4): 379-394.

(2011) "Resisting the Globalization of Speciesism: Vegan Abolitionism as a Site for Consumer-Based Social Change." Journal for Critical Animal Studies 9(3): 9-27.

Wrenn, C. L. and M. Lutz. 2016. "White Women Wanted? An Analysis of Gender Diversity in Social Justice Magazines." Societies 6 (2): 1-18.

Wrenn C. L. 2016 "An Analysis of Diversity in Nonhuman Animal Rights Media." Journal for Agricultural and Environmental Ethics 29 (2): 143-165.

Wrenn, C. L., J. Clark, M. Judge, K. Gilchrist, D. Woodlock, K. Dotson, R. Spanos, and J. Wrenn. 2015. "The Medicalization of Nonhuman Animal Rights: Frame Contestation and the Exploitation of Disability." Disability & Society 30 (9): 1307-1327.

Wrenn, C. L. 2016. "The Land of Meat and Potatoes? Exploring Ireland's Vegan and Vegetarian Foodscape." Encyclopedia for Cultural and Social Studies on Vegetarianism and Veganism. Vienna, Austria: University of Vienna.