Christopher B. Arnold, Ph.D.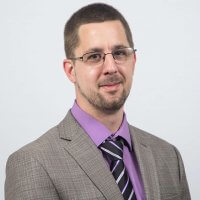 Ph.D., Bowling Green State University
Office

Howard Hall 102

Phone

Email
About

Dr. Arnold has specialization in cognitive psychology. Research interests are in the areas of judgment and decision-making, with a specific interest in ways that the use of heuristics can result in biased decision-making processes. Previous research has explored differences in Bayesian reasoning ability and attitudes toward employee selection tests.