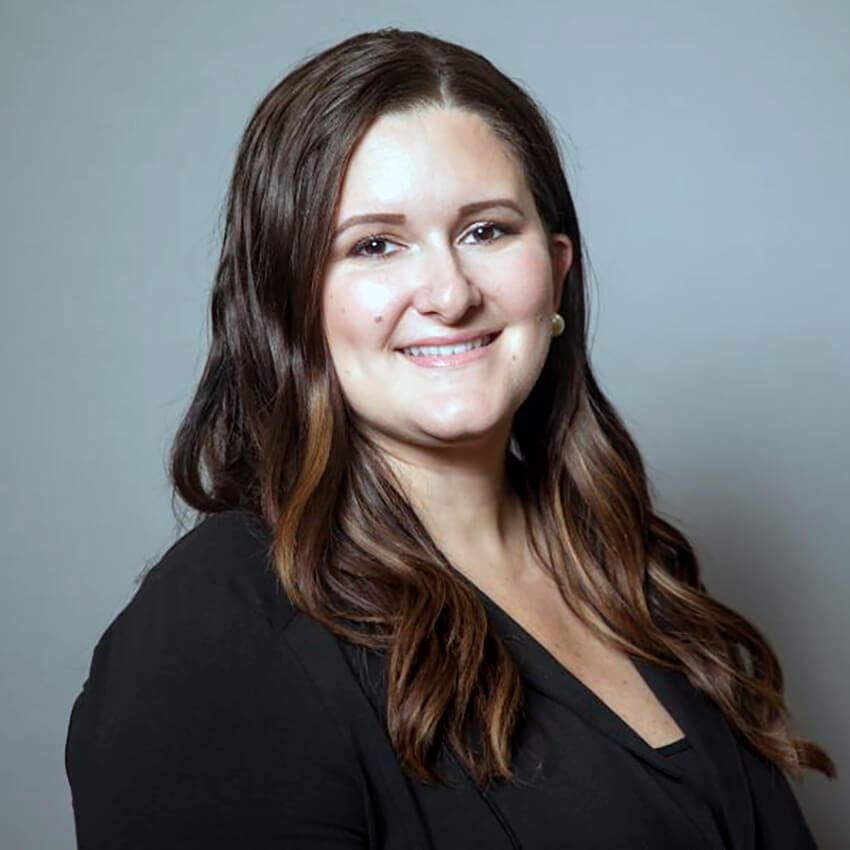 Cathleen Givney has been practicing as a clinical speech-language pathologist for over 9 years. Cathleen received her B.A. in Psychology from Villanova University and her M.S. in Communicative Sciences and Disorders from New York University.
During her time at NYU, Cathleen participated in a rigorous study abroad program in Lund, Sweden, receiving specialized training in dysphagia and motor speech disorders, while engaging in immersive education regarding international healthcare models and issues. Upon graduation, Cathleen completed her clinical fellowship at an acute rehabilitation center, obtaining extensive experience in stroke and brain injury rehabilitation.
Over the course of her career, Cathleen has received training in modified barium swallow studies, NICU feeding, PROMPT training, VitalStim therapy, and SOS Feeding Therapy. She has worked in a variety of settings, including acute care hospitals, pediatric medical facilities, early intervention and outpatient therapy centers. Cathleen works closely with students in the graduate program to pair them with exciting and engaging clinical externships in the community. She enjoys collaborating with students and supervisors to improve supervision techniques and clinical education across the curriculum. Currently, Cathleen also teaches external clinical practicum coursework, as well as courses in assessment, dysphagia, and aphasia.
Outside of her work at Monmouth University, Cathleen enjoys spending time with her husband, daughter and rescue dog.
Scholarly Articles
Khan, B. L., MS, CCC-SLP & Givney, C. A., MS, CCC-SLP. (2021). Spotlight on Monmouth University's Program for Research and Support for Rett Syndrome. NJSHA Voices, (Winter 2021), 8.
Presentations/Invited Talks
Panelist/Presenter:
November 2020 (Virtual) – Forum for Nurses in Advanced Practice, Annual Education Day, "How COVID Changed our Practice"
Presenter:
February 2020 – Montclair State University – "Update on Clinical Supervision/Preceptorship in Speech-Language Pathology"
Developer/Presenter:
June 2019 – Monmouth University – "Clinical Supervision Workshop: Strategies for Building Effective Working Relationships with Students"
Professional Associations
American Speech-Language-Hearing Association (SIG 13 Swallowing and Swallowing Disorders, SIG 11 Administration and Supervision, SIG 10 Issues in Higher Education)
New Jersey Speech-Language-Hearing Association, Member of the Higher Education Committee
Courses
Recently Taught Classes
2022 Summer E
2022 Summer B
2022 Spring
2021 Fall
2021 Summer C
2021 Summer B
2021 Spring
2020 Fall
2020 Summer B
2020 Spring
2019 Spring
Frequently Taught Classes