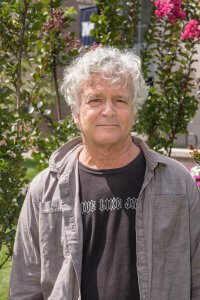 Ph.D., CUNY Graduate Center
M.A., New York University
B.A., The City College of New York
Office

Wilson Annex 15

Email
Office Hours

Thursday, 2:30-4:30 p.m.

Research Interests

Research interests include (a) Post WWII American poetry, poetics, and fiction works by San Francisco Renaissance, Beat Generation, and New York School 2nd Generation writers and their modernist influences; (b) Asian/Buddhist influences/vectors in North American literature; (c) The poetics, politics and social history of British Romanticism. Gender & Sexuality in American & European Literature. Puerto Rican and Caribbean literature from the perspective of colonialism and postcolonial theory. Frankfurt School and later American Marxian critiques of late capitalist culture and literature.

Publications

Forthcoming

Bowed Some, Chanted A Little: the Literary Journals of Philip Whalen 1948 – 1990. University of Alabama Press, forthcoming early 2020.