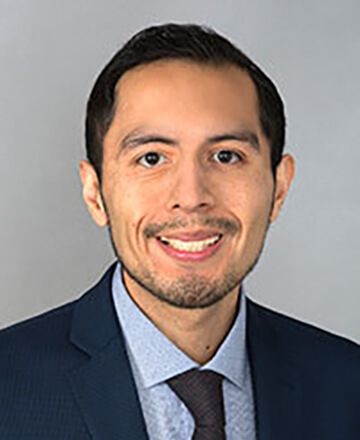 Antonio G. Estudillo, Ph.D.
Associate Professor
Educational Foundations
---
Department

Office

McAllan Hall 206

Phone

Email

View Personal Site
Antonio G. Estudillo, Ph.D.
Dr. Estudillo is originally from Washington in the Pacific Northwest. He is currently an Associate Professor in Curriculum and Instruction in the School of Education at Monmouth University. His research aims to center advancing educational justice by examining equity in schools and higher education (i.e., US Latina/o/x education) and in particular developmental and educational trajectories among students and educators alike. Dr. Estudillo is a Service-Learning Faculty Fellow at MU (cohort 1). He also serves on MU's School of Education's Social Justice and Advocacy Committee, of which he served as its founding Chair. He is both the At Large member of MU's General Education Oversight Committee and the Chair of Area III: Cultural Diversity, Global Understanding, and World Languages.
Dr. Estudillo is on the Editorial Board for the Journal of Hispanic Higher Education and was both a Graduate Fellow and Faculty Fellow of the American Association for Hispanics in Education (AAHHE). Dr. Estudillo earned his Ph.D. from the Indiana University-Bloomington School of Education.
Education
Ph.D., Indiana University-Bloomington
M.A., Gonzaga University
B.A., Washington State University
Research Interests
Equity-in-Practice; Educational Justice
Contexts Centered on Equity in the Schools and Higher Education
Developmental/Educational Trajectories for Children and Adolescents
United States Latina/o/x Education
Publications
Books
Book Chapters
Estudillo, A. G., Flores, G., Maldonado, J. M., & Bartek, S. Latina/o-serving institutions. In M. Frederick, M., P. A. Sasso & J. Maldonado (2018). The dynamic student development meta-theory: A new model for student success. New York, NY: Peter Lang Publishing.
Hernández, E. & Estudillo, A. G. The college choice process for high achieving Latinas. In A. G. de los Santos Jr, L. J. Rendón, G. F. Keller, A. Acereda, E. Bensimón, & R. J. Tannenbaum (2018). New directions in Hispanic college student assessment and academic preparation. Tempe, AZ: Bilingual Press.
Estudillo, A. G. & Flores, A. (2015) Advocating for intergenerational leadership among Latina/o faculty, staff, and students. In F. Hernandez, E. Murakami, & G. Rodriguez (Eds.), Abriendo Puertas, Cerrando Heridas (Opening Doors, Closing Woods): Latina/os Finding Work-Life Balance in Academia. Charlotte, NC: Information Age Publishing. (Equal Authorship)
Scholarly Articles
Wong, C. Y. & Estudillo, A. G. (2021). "It's like flying a plane while constructing it": Exploring blended formatted courses in teacher preparation programs through the instructor perspective. Journal of Teacher Education and Educators, 10(2).
Chapman, J. S., Wong, C. Y., & Estudillo, A. G. (2021). Hurdle or pathway to learning? Student and instructor sentiment towards graduate-level hybrid learning. The International Journal of Technologies in Learning, 28(1).
Wong, C. Y., Estudillo, A. G., & Chapman, J. S. (2021). Blended learning in graduate teacher education programs: Understanding teacher candidates' perceptions and experiences. Currents in Teaching and Learning, 12(2).
Estudillo, A. G., Guzman, T., Ciavattoni, A., & DellaVecchia, A. (2019). Critical reflections: Interviews, journaling, and researcher observations of pre-service teacher education student participation in service-learning. Journal of Applied Learning in Higher Education, 8.
Estudillo, A. G. (2019). [Review of the book Millennial teachers of color]. Journal of Latinos and Education.
Flores, G. & Estudillo, A. G. (2018). Effects of a peer-to-peer mentoring program: Supporting first-year college students' academic and social integration on campus. Journal of Human Services: Training, Research, and Practice, 3(2).
Estudillo, A. G. & Castillo, Y. A. (2016). [Invited Review of the book Revisiting education in the new Latino diaspora]. Teachers College Record.
Castillo, Y. A. & Estudillo, A. G. (2015). Undergraduate research: An essential piece for underrepresented students' college success. Perspectives on Undergraduate Research and Mentoring (PURM), 4.1, 1-15.
Requested Commentary
Professional Associations
Society for Research in Child Development
American Educational Research Association
APA Division 45, Society for the Psychological Study of Culture, Ethnicity, and Race
Awards
2017 Faculty Fellow of the American Association of Hispanics in Higher Education, Inc. (AAHHE)/Ford Foundation
Transformative Learning Grant, PI, School of Education, Monmouth University 2016-2017
Service Learning Faculty Fellow, Center for Excellence in Teaching and Learning (CETL)/Office of Service Learning and Community Service, Monmouth University 2016-2017
Creativity and Research Grant Award, Research and Initiatives, Monmouth University Spring 2016
Past Events
Courses
Frequently Taught Classes