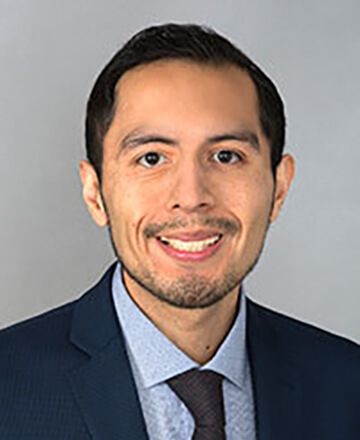 Antonio G. Estudillo, Ph.D.
Dr. Estudillo is originally from Washington in the Pacific Northwest. He earned his Ph.D. from the School of Education at Indiana University-Bloomington. He is a member of the tenure-track faculty here at Monmouth University.
Education
Ph.D., Indiana University-Bloomington
M.A., Gonzaga University
B.A., Washington State University
Research Interests
Equity-in-Practice; Educational Justice
Contexts Centered on Equity in the Schools and Higher Education
Developmental/Educational Trajectories for Children and Adolescents
United States Latina/o/x Education
Publications
Books
Book Chapters
Estudillo, A. G., Flores, G., Maldonado, J. M., & Bartek, S. Latina/o-serving institutions. In M. Frederick, M., P. A. Sasso & J. Maldonado (2018). The dynamic student development meta-theory: A new model for student success. New York, NY: Peter Lang Publishing.
Hernández, E. & Estudillo, A. G. The college choice process for high achieving Latinas. In A. G. de los Santos Jr, L. J. Rendón, G. F. Keller, A. Acereda, E. Bensimón, & R. J. Tannenbaum (2018). New directions in Hispanic college student assessment and academic preparation. Tempe, AZ: Bilingual Press.
Estudillo, A. G. & Flores, A. (2015) Advocating for intergenerational leadership among Latina/o faculty, staff, and students. In F. Hernandez, E. Murakami, & G. Rodriguez (Eds.), Abriendo Puertas, Cerrando Heridas (Opening Doors, Closing Woods): Latina/os Finding Work-Life Balance in Academia. Charlotte, NC: Information Age Publishing. (Equal Authorship)
Scholarly Articles
Estudillo, A. G., Guzman, T., Ciavattoni, A., & DellaVecchia, A. (In Press). Critical reflections: Interviews, journaling, and researcher observations of pre-service teacher education student participation in service-learning. Journal of Applied Learning in Higher Education.
Estudillo, A. G. (In Press). [Review of the book Millennial teachers of color]. Journal of Latinos and Education.
Flores, G. & Estudillo, A. G. (2018). Effects of a peer-to-peer mentoring program: Supporting first-year college students' academic and social integration on campus. Journal of Human Services: Training, Research, and Practice, 3(2).
Estudillo, A. G. & Castillo, Y. A. (2016). [Invited Review of the book Revisiting education in the new Latino diaspora]. Teachers College Record.
Castillo, Y. A. & Estudillo, A. G. (2015). Undergraduate research: An essential piece for underrepresented students' college success. Perspectives on Undergraduate Research and Mentoring (PURM), 4.1, 1-15.
Professional Associations
Society for Research in Child Development
American Educational Research Association
APA Division 45, Society for the Psychological Study of Culture, Ethnicity, and Race
Awards
2017 Faculty Fellow of the American Association of Hispanics in Higher Education, Inc. (AAHHE)/Ford Foundation
Transformative Learning Grant, PI, School of Education, Monmouth University 2016-2017
Service Learning Faculty Fellow, Center for Excellence in Teaching and Learning (CETL)/Office of Service Learning and Community Service, Monmouth University 2016-2017
Creativity and Research Grant Award, Research and Initiatives, Monmouth University Spring 2016
Courses
Frequently Taught Classes