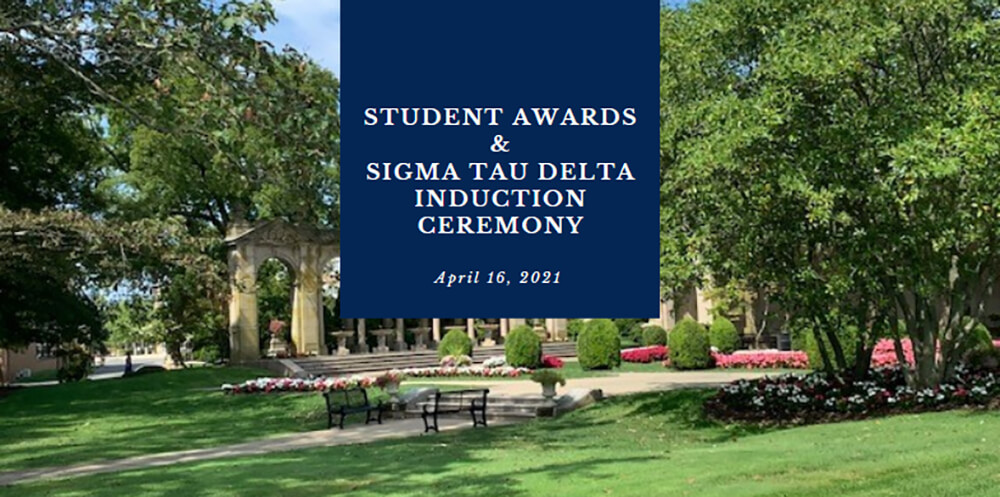 In Appreciation
The Monmouth University Department of English extends its deepest thanks and appreciation to Associate Professor Emerita of English Caryl Sills for her ongoing generosity. Dr. Sills, donor for the teaching award that bears her name, joined Monmouth's Department of English in 1986, serving as chair from 1996 through 2006, the year of her retirement.
We also extend our sincere gratitude to Monmouth University's First-Year Advising; in addition to the hard work they do all year around, they generously contributed to tonight's awards for First- Year Composition.
Student Awards
Welcome from Susan Goulding, Ph.D.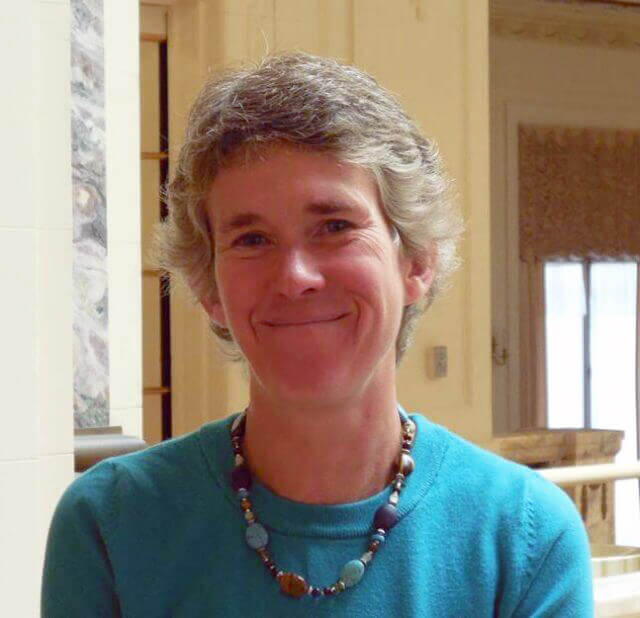 Message from Alena Graedon, M.F.A.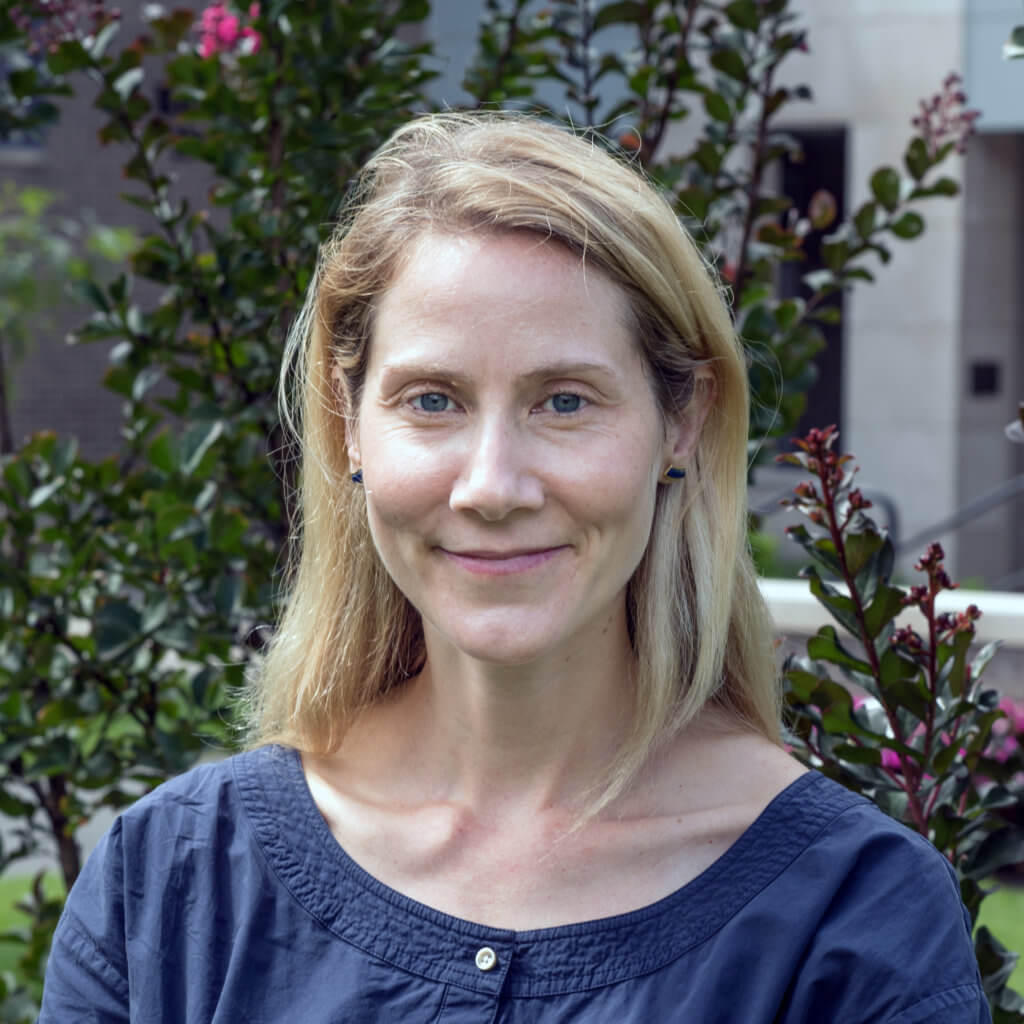 English Awards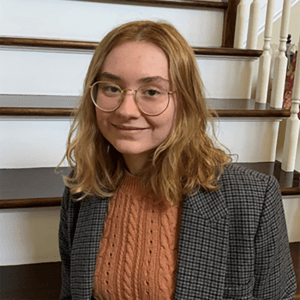 This year's winner of the Academic Writing Award is Emma Varga, for her essay "The Beats: A Searching Generation." Varga persuasively argues that "The Beats can perhaps best be defined by their subversive anti-materialism and socioeconomic politics and, concurrently, by their meditative search for spiritual value beyond the commodified parameters of their times. Indeed, their inclivity to buck materialist hegemony of the post-war epoch, and more importantly, in the subsequent search for a more meaningful alternative, is what made them the foremost countercultural movement in American history." Varga, a graduating senior receiving her degree in English with a minor in Art History, is planning to pursue graduate study. In the long-term, she plans to publish her scholarly writing and to teach at the university level. "Basically, I think my goal is to never leave school," Varga notes. Whenever possible, Varga attended readings and literary talks at Monmouth, and she recently attended a Theodore Dreiser Colloquium with students from the Russian State University for the Humanities. Varga, a new inductee into Sigma Tau Delta, is also a member of both Tau Sigma and Phi Theta Kappa.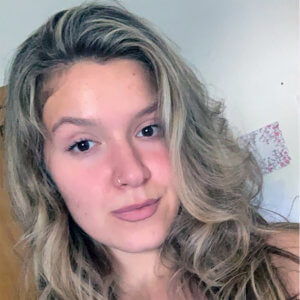 Patricia Banfitch is the recipient of the Undergraduate Creative Writing award for her short story "Confessions." The story follows a complex protagonist, Gabriel, on what turns out to be his last day at work before being fired. Gabriel is as keen an observer of others as he is myopic about his own motives. Prone to psychological projection, quick to react with disgust, smart but fairly un-self-aware, he makes for a compelling and mysterious main character. Banfitch's narration is confident, her character interiority illuminating, and her sentences are scintillating: surprising, funny, and moving.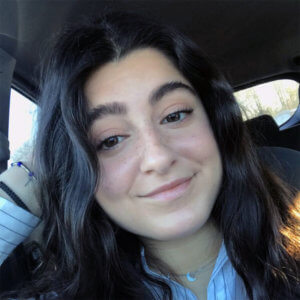 The Caryl Sills Teaching Award, generously sponsored by English Department Professor Emerita and former Department Chair Dr. Caryl Sills, honors seniors double-majoring in English and Education who, in addition to academic excellence, exhibit great promise as teachers. This year, the award goes to Kristina Bonadonna, who has distinguished herself by demonstrating an uncommon drive to broaden her horizons, pursue her intellectual interests, and draw on these interests to inform and energize her passion for teaching. Over her four years at Mon- mouth, Kristina has somehow carved out the time to not only earn a 3.9 cumulative GPA in the English major and her Education courses, but also to complete an elective minor in Art History, to enroll and succeed as an undergraduate student in a challenging graduate-level Rhetoric of Science course, and to develop and articulate a compelling and coherent philosophy of rhetorical, critical, and community-engaged literacy education that contributed to her being selected as part of the 2021 Teach for America Corps. Kristina will spend the next two years helping to expand access and opportunity for low-income children by teaching at an urban public school in Connecticut, an experience we are confident will help orient and motivate her to remain committed to and excited about teaching as a means of empowering others, strengthening communities, and changing the world.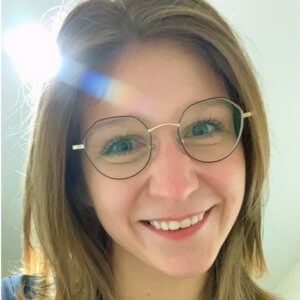 The Academic Merit Award, which recognizes the distinguished academic career, university and departmental service of a graduating English major, goes this year to Melissa Lauria. Lauria, an English Secondary Education major (with a Creative Writing minor), is the author of two honors theses: a scholarly thesis on Jack Kerouac, which she completed for Monmouth's Honors School, and a creative thesis, for which she will receive English departmental honors upon graduation. Moreover, Lauria has long helped to cultivate the creative talents of other Monmouth students through her work as editor of The Monmouth Review, which she helmed through the pandemic. The President of Sigma Tau Delta, Lauria has also spent the past two years as a writing assistant at Writing Services. Her contributions to the department and to Monmouth have been considerable and varied.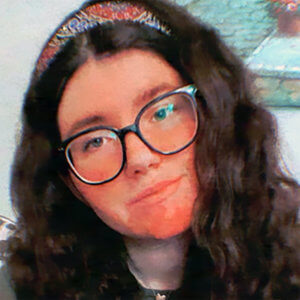 The Rising Junior Award is given every other year to a sophomore English major who has demonstrated notable academic promise. This year, the Student Awards Committee is pleased to recognize Sarah Curtis, an English major concentrating in Creative Writing. "Writing and reading were two of my favorite hobbies growing up—they still are," Curtis notes. She wrote her first novel at the age of 14, and before graduating from high school, she had completed two more manuscripts: a sequel to her novel and a poetry collection. After graduation, she plans to continue writing, "continue to be inspired—and hopefully, I will be able to inspire others, too."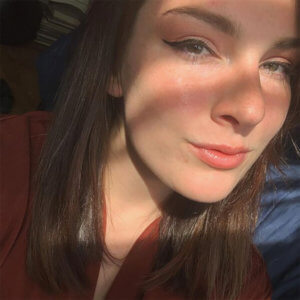 Every year, the English Department recognizes and provides financial support for a graduating senior English major beginning graduate studies by the fall of the upcoming academic year. This year's winner is Skylar Daley, who graduated in Fall 2020 and was an active part of our department. Daley loves to discuss literature, is an avid reader, and excels at analysis. She is currently deciding which graduate program to pursue, as she has been accepted into several, including prestigious programs at American University, Fordham University, and Seton Hall University, and she is awaiting responses from several others. While pursuing her BA at Monmouth, Daley was also enrolled in the Honors School. She diligently worked through her coursework and completed an honors thesis with Drs. Starke and Jackson and also earned departmental honors working with Dr. Werner. Her English honors project revolved around digital literacies and the effect that technology has on students working in groups on service-learning projects. Her diverse work on these two honors projects is truly impressive, demonstrating a range of interest and knowledge in English Studies that few students show at the undergraduate level. Daley will use her grounding in literary research and criticism as well as rhetorical and composition methodology to pursue an MA and PhD in literary studies.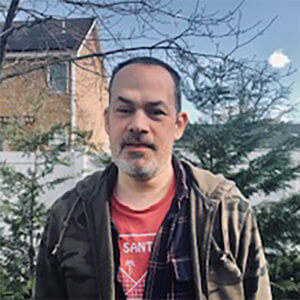 John Vurro is the recipient of the recently reinstated Graduate Creative Writing Award. In Vurro's short story, "Mentors," we follow a main character struggling with mental illness and grief. But it's also an entertaining whodunit. From the very first page, you'll know you're in the hands of a uniquely talented writer with a lot to say—about being human, about being alive.
First Year Composition Essay Awards
David Tietge Memorial First Year Composition Essay Award Winners
Presented by Linda Sacks, M.A.T.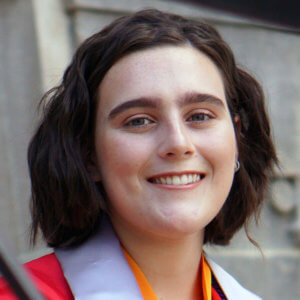 Nicole Mautone is an English major from Bloomfield, New Jersey. Nicole has always been interested in the humanities and enjoyed English. Her academic essay, entitled "The Moral Struggle" is an examination of the fragility of morality and its ever-changing meaning throughout history. Focusing on different parts of history, the tragedy Hamlet, and current day issues, the essay shows how the moral struggle Hamlet faces is relatable to almost any time period. As she concludes, "Morality is molded by the society who believes in it. Common practices to some might be the most horrifying offenses to others. The most complex part of morality, and perhaps the most terrifying, is its ability to slowly shift into something else, to better fit a new generation."t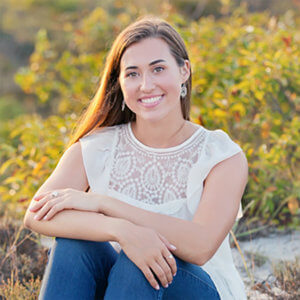 Abbigail Nechay is a first-year student here at Monmouth University, joining us from her home town of Hebron, Maryland. She is a business major who enjoys writing to inform others and to share her own opinions. Abbigail's essay "Political Polarity in the U.S." describes in detail the American tendency to politicize anything from Black Lives Matter Protests to Covid-19, as perpetuating division among American people. Moving forward from describing the dichotomy, Abbigail goes on to conclude that "If the people have responsible examples to respect and look up to, then perhaps they will be able to expunge their own biases and stigmas."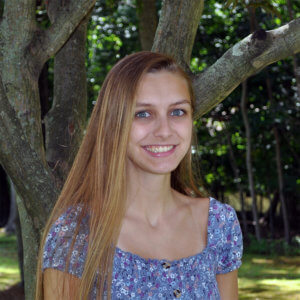 Mary Schuld is an English and Elementary Education Major with a Minor in Spanish. She works as an Office Assistant and Social Media Manager for the Honors School, and she is a member of the MU Players Club. As a Monmouth student, Mary loves to challenge herself academically and enjoy the Monmouth University community. Her academic essay entitled, "The Role of Women in Society," focuses on the role of women throughout history, with a special focus on Ophelia and Gertrude in Shakespeare's Hamlet.
Sigma Tau Delta Induction Ceremony
Congratulations from Beth Sara Swanson, M.A., M.A.T., Chapter Advisor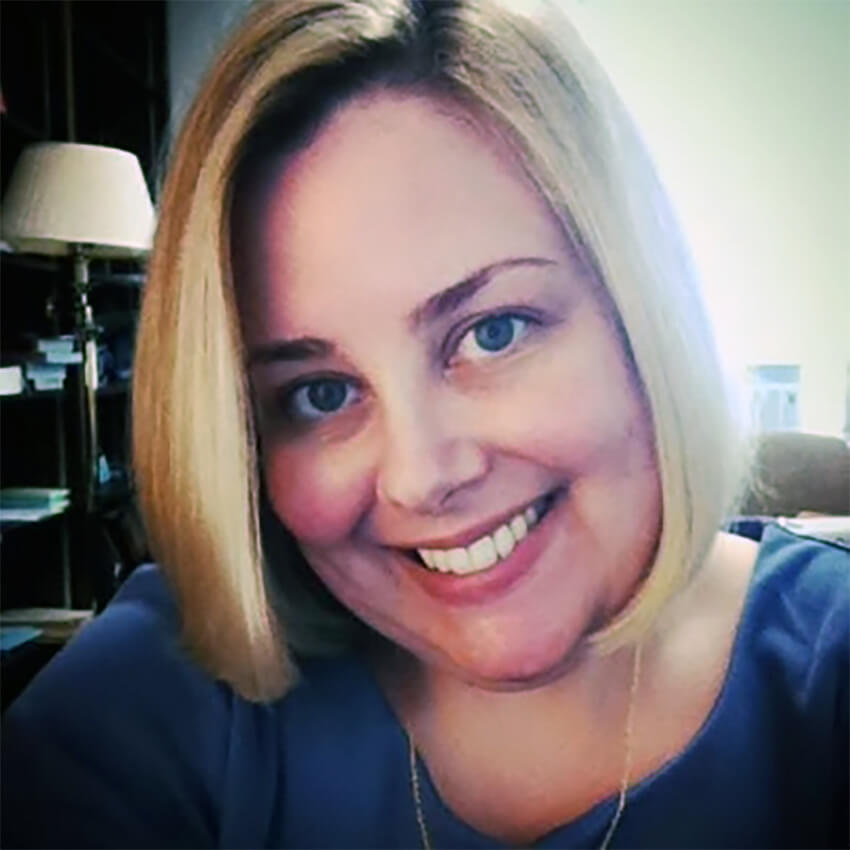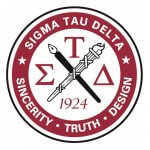 Sigma Tau Delta is the International Honor Society. Its Monmouth University Chapter, known officially as the Delta Sigma Chapter, was founded in 1983. It seeks to confer distinction, to promote interest in literature and the English language, to foster the discipline of literary studies, to promote good citizenship, and to exhibit high standards of academic excellence. Through its activities on and off campus, it encourages camaraderie and professional development among its members as well as service to the university and local communities.
Although membership in Sigma Tau Delta is offered annually to English majors who have demonstrated superior achievement in both general academics and in literary studies, the society' s activities are open to all university students, faculty, and local communities.
Delta Sigma Chapter Executive Board
SIGMA TAU DELTA OATH
I shall endeavor to advance the study of literature, to encourage worthwhile reading, to promote the mastery of written expression, and to foster a spirit of community among those who specialize in the study of the English language and of literature, ever keeping in mind our international motto: Sincerity, Truth, Design.
Poems from Dr. Mihaela Moscaliuc's new book, Cemetery Ink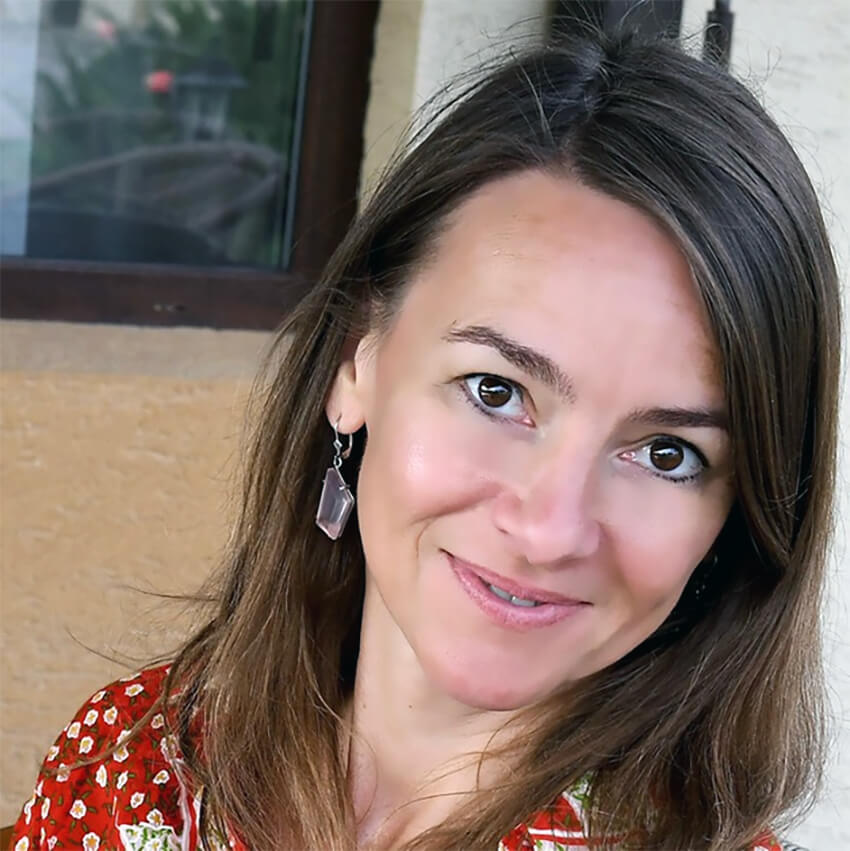 Student Inductees: Fall 2020 and Spring 2021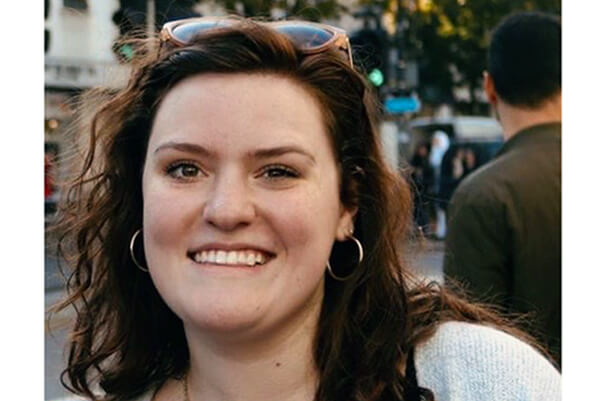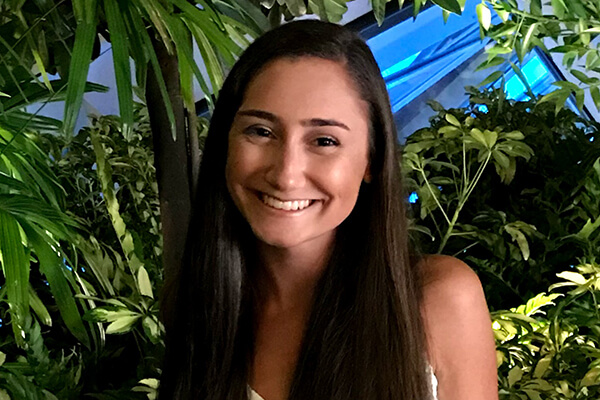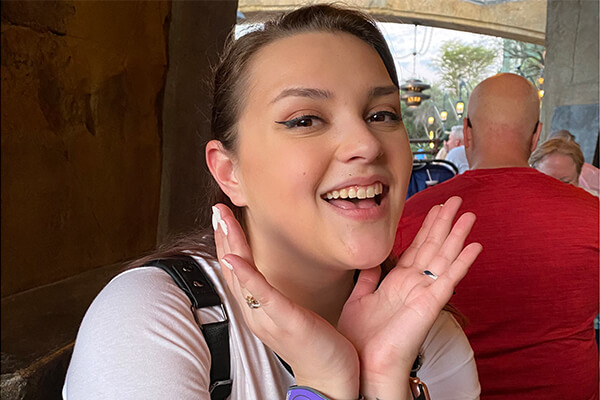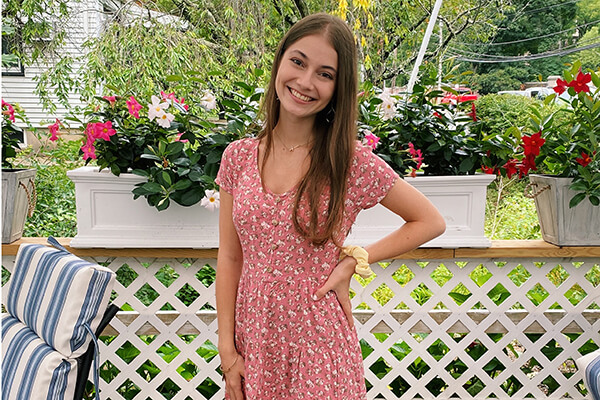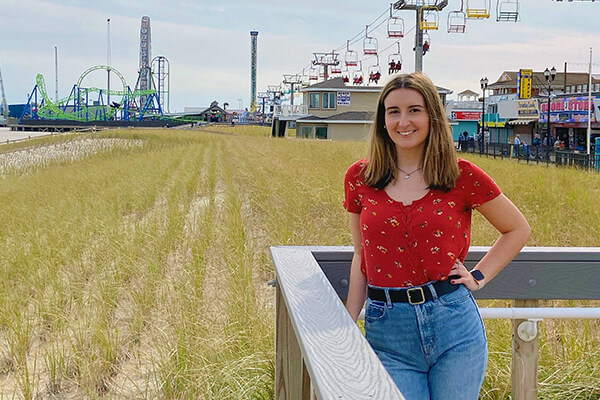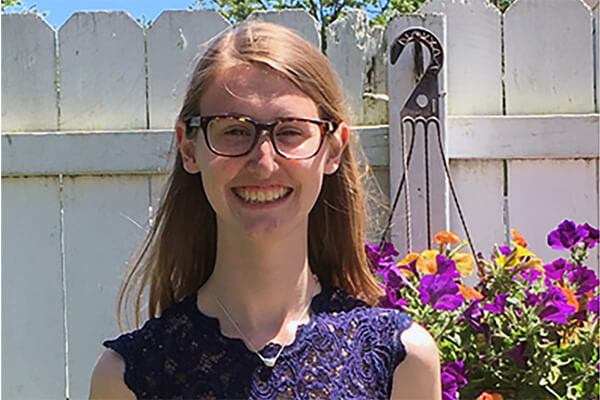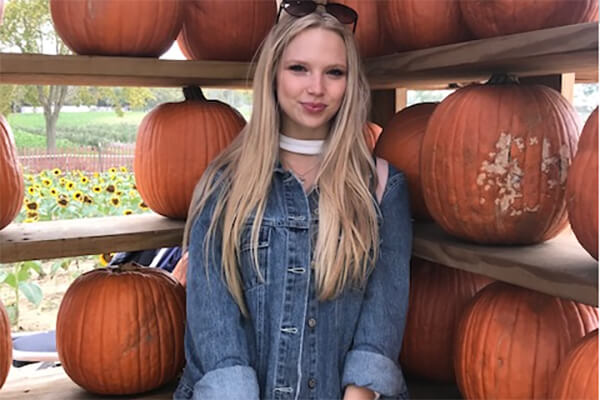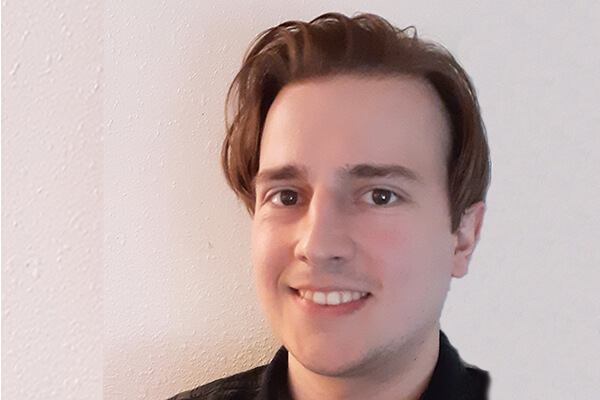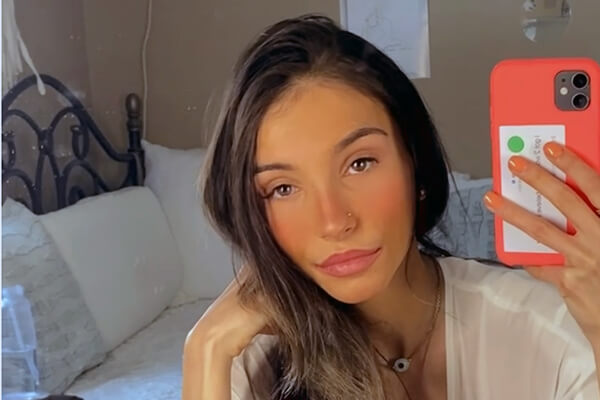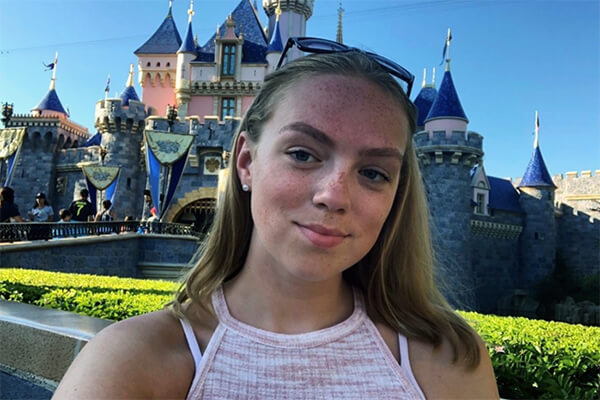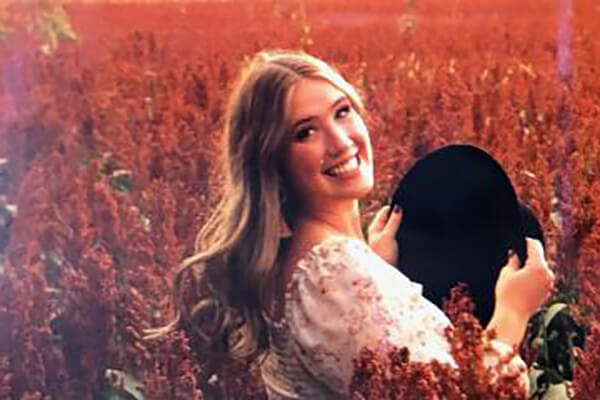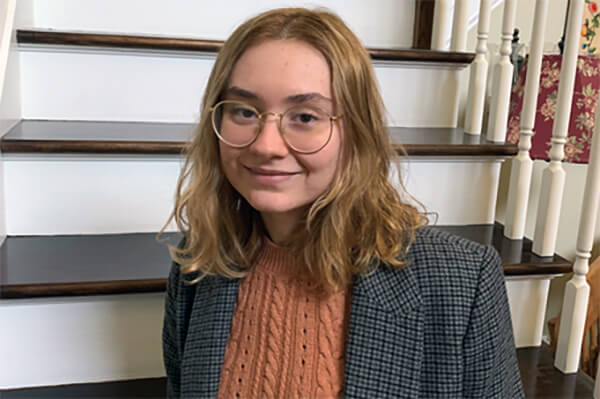 "We never know how high we are
Till we are called to rise;
And then, if we are true to plan,
Our statures touch the skies."
— Emily Dickinson