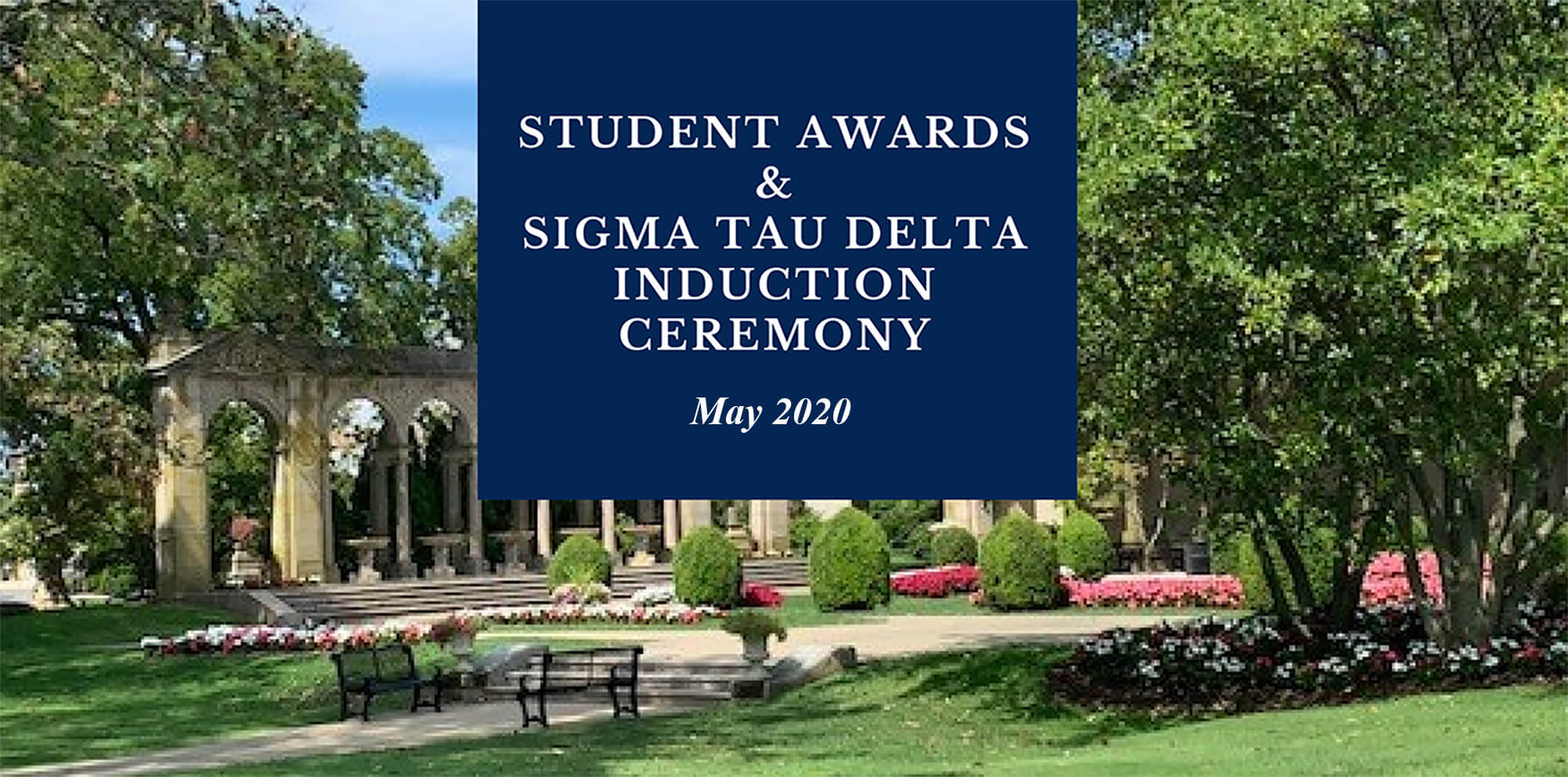 In Appreciation
The Monmouth University Department of English extends its deepest thanks and appreciation to Associate Professor Emerita of English Caryl Sills for her ongoing generosity. Dr. Sills, donor for the teaching award that bears her name, joined Monmouth's Department of English in 1986, serving as chair from 1996 through 2006, the year of her retirement.
We also extend our sincere gratitude to Monmouth University's First-Year Advising; in addition to the hard work they do all year around, they generously contributed to the First- Year Composition awards.
Student Awards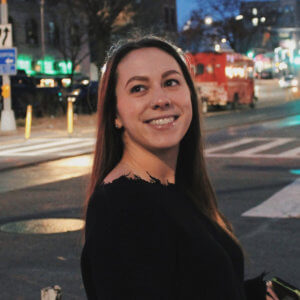 The winning essay for this year's English Academic Writing Award is "Beats Vs. Squares: America's Second Civil War" by Sophia Galvez. Sophia is a senior graduating this spring with a Bachelor's degree in English and minors in Journalism and Sports Communication. She is an active member of Sigma Tau Delta and a sister of international women's fraternity, Alpha Omicron Pi, as well as an assistant news editor at the school's student run newspaper, The Outlook.
After graduation, she plans to return to her hometown of Miami, Florida to pursue a career in sports journalism and broadcasting. Sophia's winning essay offers an engaging New Historicist foray into how Allen Ginsberg's anthemic 1959 poem, "America," emerged from and responded to its cultural context: the beats' and squares' battle for the soul of postwar America. Demonstrating an impressive fluency with documentary and archival evidence, Sophia draws on contemporary journalistic accounts and interviews to weave a rich tapestry of a fascinating period and consider how Ginsberg's crucial poem captures the spiritual, quixotic, proudly profane, and deeply American voice of a movement.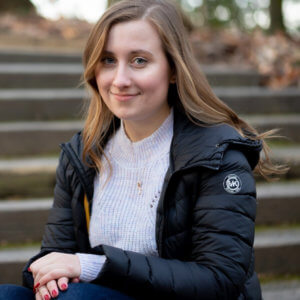 The winner of this year's English Creative Writing Award is Melanie Broman. Her submission, "Gutenberg," is an intelligent and sharp piece of mystery fiction–an homage to the great, locked-in mysteries of Agatha Christie and to those who would not only live for books, but even die for them. Melanie arrived at Monmouth as an undeclared major but discovered a love of mystery writing while taking her First Year Seminar course, "Detective Fiction," which soon led to her choosing to study English Creative Writing.
Melanie hopes to inspire a love for reading (specifically mysteries!) in others, which she has sought to do by slipping more than a few of her all-time favorite mystery novels into the donation box for Sigma Tau Delta's annual "Blind Date with a Book" series. She plans to continue writing mysteries in the future, along with adding to her collection of Agatha Christie novels, which she picks up at used bookstores in every city she visits.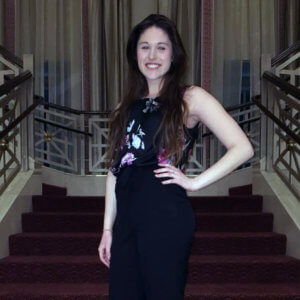 Generously sponsored by English Department Professor Emerita and former Department Chair, Dr. Caryl Sills, the teaching award in her name recognizes English-Education majors who have exhibited both academic ability and profound promise as future educators. This year's winner is senior, Nicole Ondrof. Nicole is a member of the Kappa Delta Pi International Honors Society in Education, and she presently serves as Philanthropy Chair on the Executive Board of Sigma Tau Delta and as Academic Chair on the Executive Board of the Monmouth University Honors School Association. Her involvement in the Honors School allowed her to spend her junior year writing an undergraduate honors thesis in both Education and English. Nicole's thesis project, "Self-Directed Learning in the Secondary Classroom," researched, advocated for, and envisioned means of integrating increased self-directed learning and student choice into New Jersey English curriculums while continuing to meet all state standards for teaching and learning Language Arts at the secondary level. Building on these impressive efforts to theorize her pedagogy, Nicole plans to apply for jobs in English Secondary Education and, in the more distant future, eventually pursue either an M.A. in English or an M.S. in Educational Counseling.
The winner of this year's English Merit Award, which recognizes a graduating senior English major with a distinguished record in academics and campus service, is Skylar Daley. In addition to excelling in the English major, Skylar has earned two minors, in Creative Writing and Psychology; is a member of Sigma Tau Delta; and is a campus correspondent for and the president of Monmouth's chapter of HerCampus, an online college-woman's magazine. She has also served as a tutor in Writing Services and has worked for two years with Professor George Germek in the Monmouth University Library's Rare Books room.
Despite her being involved in all these varied organizations and activities, Skylar has somehow found the time to research and write two honors theses. For her English departmental honors research project, Skylar has worked with Dr. Courtney Werner to develop a project which examines the integration of service-learning into college English courses. And in her second thesis for the Honors School, Skylar has worked with Drs. Jeffrey Jackson and Sue Starke to develop a project that argues for the necessity of studying Victorian "penny dreadfuls" to fully appreciate the historical context that produced the anonymously authored nineteenth-century serial domestic romance, The String of Pearls (a.k.a., Sweeney Todd). Following graduation, Skylar plans on applying to graduate school to pursue an M.A. and an eventual doctorate in English with a concentration on nineteenth-century British literature, which she hopes will position her advantageously to attain her ultimate career goal of researching Victorian serial novels, British gothic fiction, and Victorian crime fiction through Marxist, Psychoanalytical, and historical lenses.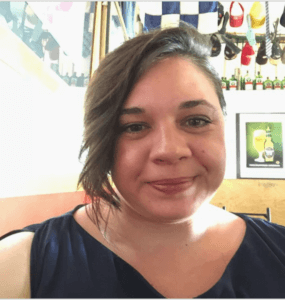 Every year, the English Department recognizes and provides some support for a graduating senior English major who will be commencing graduate studies by the fall of the current academic year. This year's winner is Judith Shingledecker, who is graduating this spring and will be beginning Monmouth's M.A. in English this summer. Judith is presently serving as Secretary of the Sigma Tau Delta English honorary society, and she has been working, this semester, as a Teaching Assistant for Dr. James Cody's Shakespeare class at Brookdale Community College. Citing Shakespeare and British literature in general as among her scholarly passions and aspiring to someday teach English literature at the college level, Judith has greatly enjoyed and appreciated the opportunity to assist Dr. Cody and the students in his Shakespeare course by researching all of the assigned plays, including Twelfth Night, Richard III, Hamlet, and Measure for Measure; providing students with an annotated bibliography for use in developing of their papers; and facilitating online discussion via a page where she is able to post video clips and share her reactions and commentary. She has called the experience "a dream come true," one that will undoubtedly prove valuable as she transitions into her graduate studies, continues to pursue her scholarly passions, and eventually has the opportunity to design and teach courses of her own.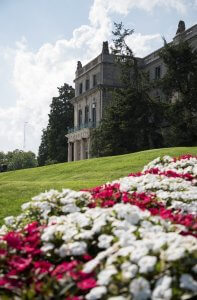 David M. Tietge Memorial First-Year Composition Essay Awards
Kaylah Lue, a Music major with a concentration in Music Industry Studies from Tampa, Florida, is the winner of this year's First-Year Composition Academic Essay Award for her essay, "An Unseen Contagion," a rhetorical analysis of Sarah Stillman's "Hiroshima and the Inheritance of Trauma." Kaylah believes that her love of writing grew from her early love of reading. Today, creating a paper that she is proud of is one of her favorite parts of being a student. When she writes, her goal is to reach a wide range of readers. Her rhetorical analysis of Stillman's piece on transgenerational trauma gave Kaylah the opportunity to educate readers about the challenges faced by those who struggle with mental health issues, a topic about which she is passionate. Examining Stillman's purpose for writing, Kaylah says, "Understanding that trauma manifests in different ways, and occurs in a variety of forms …, humankind can be more aware and empathetic towards the toll that the past has on the present." Her hope is that readers of the piece will be left with "the urge to look outward as well as inward with a little more empathy than before."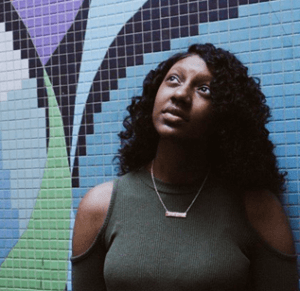 The winner of this year's First-Year Composition Researched Essay Award, Jenae Louis-Jacques, is an Honors student and a Music Industry and Mathematics major. She is a creative singer-songwriter and musician with a genuine love and passion for music. Music has always been an integral part of her life, and she strives to use her talent to make a difference in her surrounding communities. She hopes to one day be known as a musical artist who successfully made a difference in the world. Her essay, "Get Out: A Representation of the Black Experience," explores the ways in which director Jordan Peele uses horror tropes in his film Get Out (2017) to expose racial stereotypes, challenge normalized systems of racial inequity, and document the fears and social traumas associated with the oppression of minority groups. Approaching the film through various critical lenses—such as Media Studies, Afrofuturism, and W. E. B. Du Bois's theory of double-consciousness—she insightfully examines how Peele's multifaceted messaging documents the reality of blackness in America.
Sigma Tau Delta Induction Ceremony
Sigma Tau Delta is the International Honor Society. Its Monmouth University Chapter, known officially as the
Delta Sigma Chapter
, was founded in 1983. It seeks to confer distinction, to promote interest in literature and the English language, to foster the discipline of literary studies, to promote good citizenship, and to exhibit high standards of academic excellence. Through its activities on and off campus, it encourages camaraderie and professional development among its members as well as service to the university and local communities.
Although membership in Sigma Tau Delta is offered annually to English majors who have demonstrated superior achievement in both general academics and in literary studies, the society' s activities are open to all university students, faculty, and local communities.
Delta Sigma Chapter Executive Board
SIGMA TAU DELTA OATH
I shall endeavor to advance the study of literature, to encourage worthwhile reading, to promote the mastery of written expression, and to foster a spirit of community among those who specialize in the study of the English language and of literature, ever keeping in mind our international motto: Sincerity, Truth, Design.
Sigma Tau Delta Inductees: Fall 2019 and Spring 2020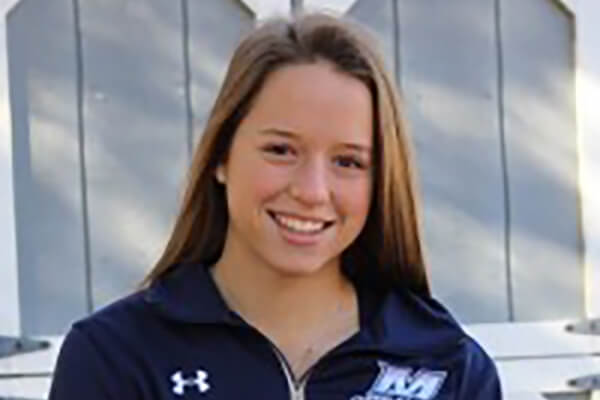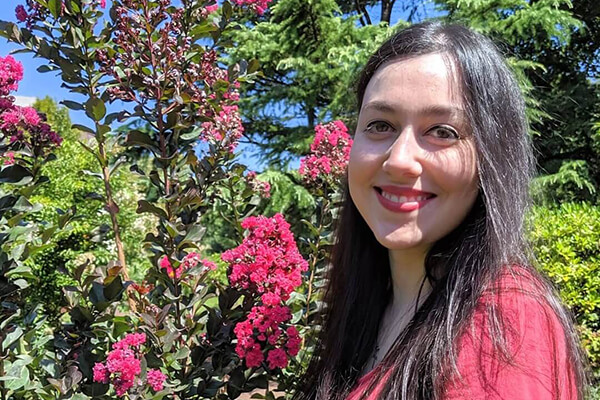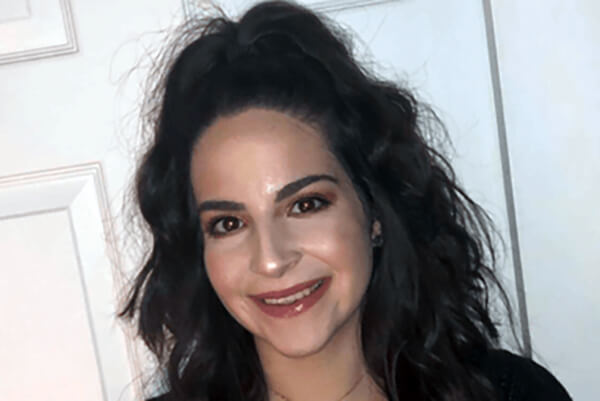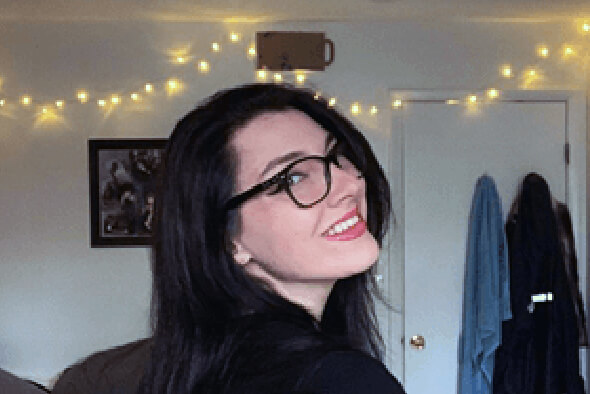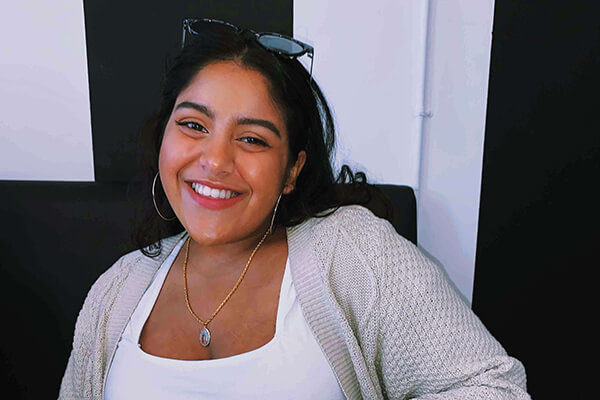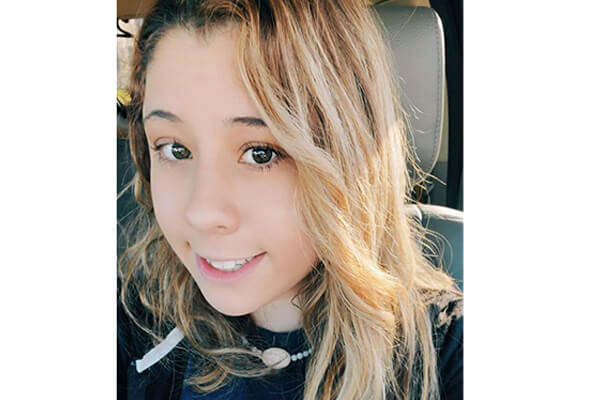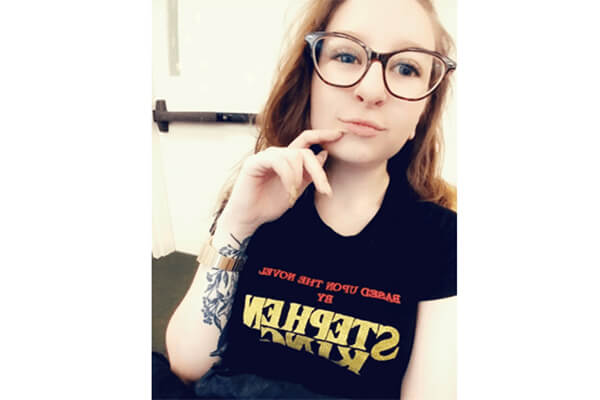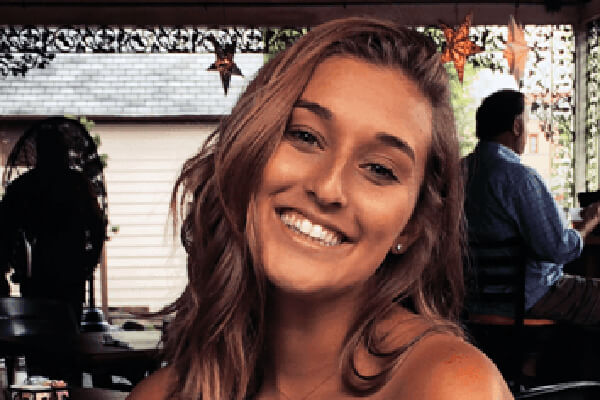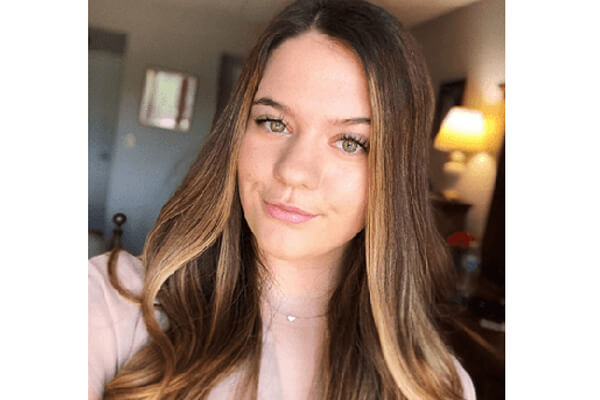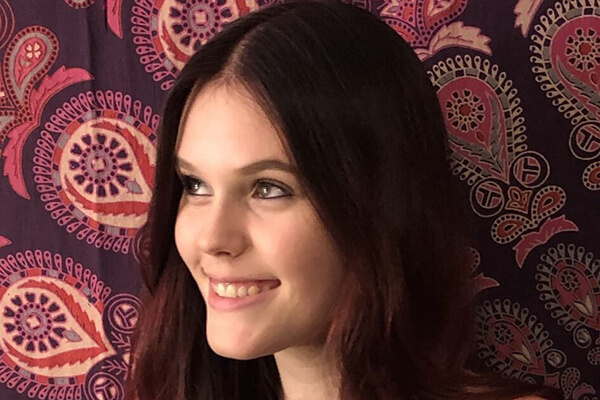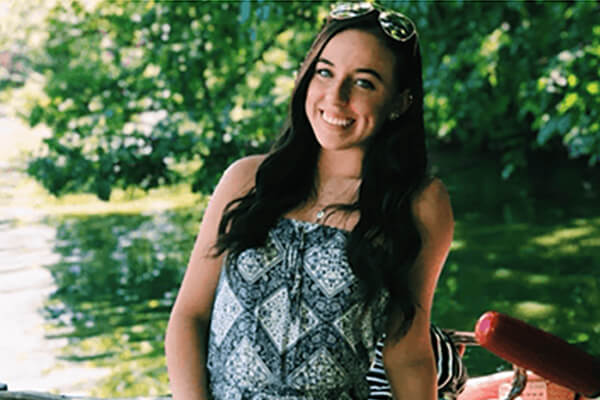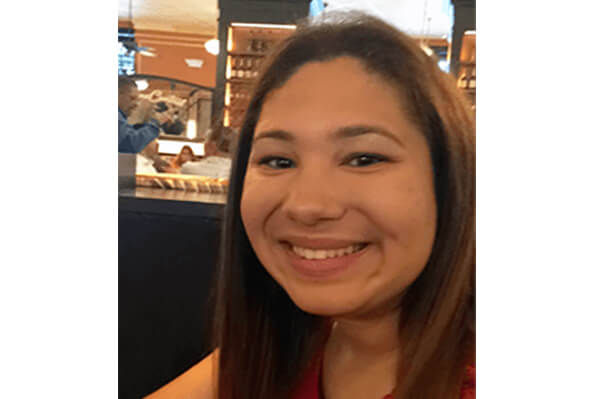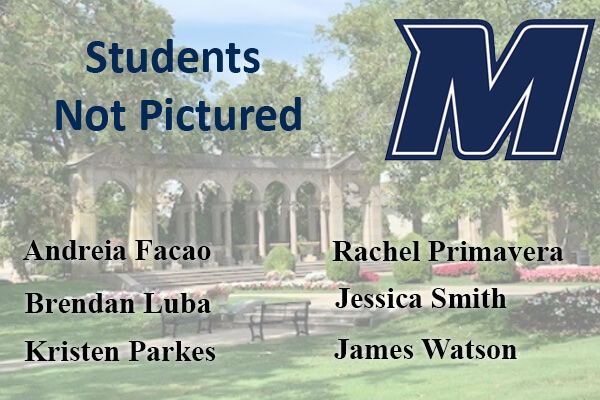 "We never know how high we are
Till we are called to rise;
And then, if we are true to plan,
Our statures touch the skies."
—Emily Dickinson