Sofia Dominguez IDM student, in exhibition at South Korea's Czong Institute for Contemporary Art

Sofia Dominguez, IDM graduate student, had a video installation accepted to Abstract Mind 2022, an international exhibition at the CICA Museum in Gimpo-si, South Korea. The exhibition is underway from February 23 to March 13, 2022.
WFAN Reveals Replacement for Steve Somers": Communication Alum, Keith McPherson '11
WFAN announced the Keith McPherson, Monmouth University Communication alum, will replace the New York sports talk radio legend, Steve Somers. Read more…
PRSSA wins 1st Place in PRSSA's National Cystic Fibrosis Awareness Competition
Monmouth University's  PRSSA Chapter was recognized for this accomplishment at the 2021 National PRSSA Conference which was held virtually in October 2021.
Monmouth Students Complete Center for Strategic and International Studies Journalism Bootcamp
A group of seven Monmouth students (Melissa Badamo '21, John Papagni, Matthew Cutillo, Bryan Derr, Samantha Walton, James Brodowski, and Jessica Ciarczynski) and their faculty advisor, Dr. Marina Vujnovic, recently participated in the Center for Strategic and International Studies (CSIS) Journalism Bootcamp that was held virtually from June 21-25. Read more…
Communication Graduate Student Publishes Article about the Darker Side of Social Media
The Global Network on Extremism and Technology published Sara Aniano's The Darker Side of Social: QAnon Instagram Comments Before the Capitol Riots which is based on research she started in her graduate courses. You can read at GNET's site.
Communication Student Using Bioelectrical Signals in Plants for Media Art

Sofia Dominguez, a Communication alum and IDM graduate student, was selected to participate in this year's Monmouth University Summer Scholars program. For her creative research project, Sofia will study bioelectrical conductivity in plants and discover ways to capture those signals for use in sonic media art. Professor Dickie Cox will serve as faculty mentor and creative collaborator. Scholars were chosen by a selection committee of University faculty from various academics units on campus.
The Outlook Wins Most Outstanding University Newspaper for the Sixth Time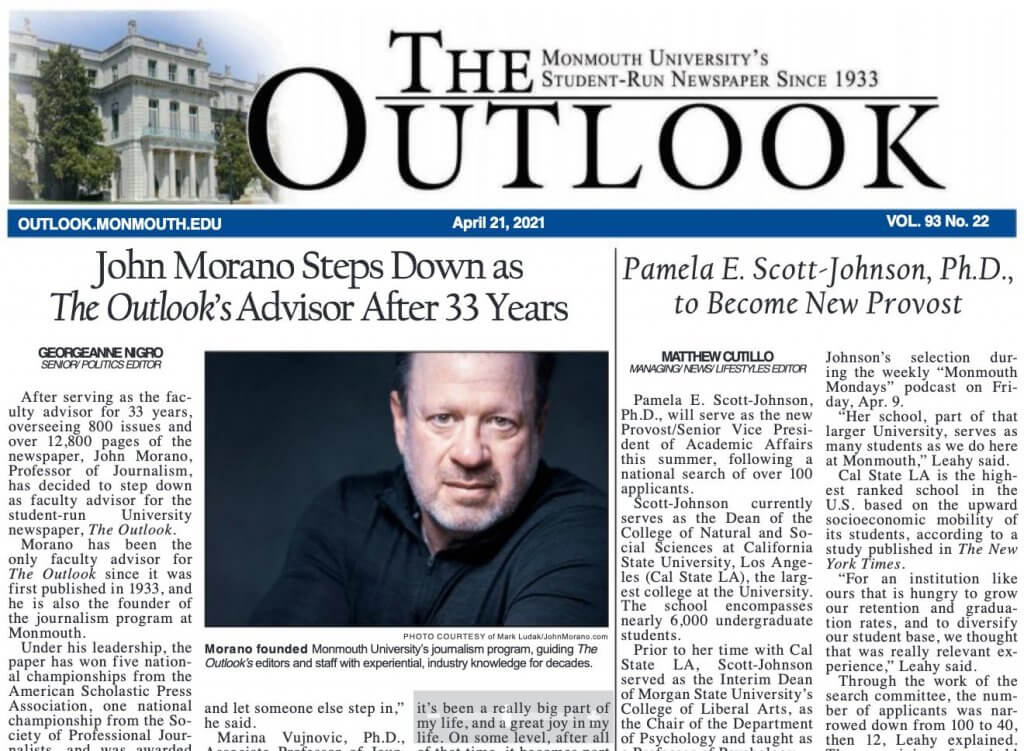 Congratulations to The Outlook newspaper for winning Most Outstanding University Newspaper 2020-2021 by the American Scholastic Press Association. This is the sixth time The Outlook has been awarded this honor. During the entire pandemic, Monmouth University students did not miss publishing a single issue.
We also extend our heartfelt congratulations to Professor John Morano for serving as Outlook advisor for 33 years, overseeing 800 issues and over 12,800 pages of news. Professor Morano is passing the advisor baton to Professor of Journalism Dr. Marina Vujnovic, beginning this fall 2021.
MU Student Accepted to Washington Post Practicum
Megan Ruggles, 2021 graduate, was accepted to a competitive Washington Post practicum, where she will be working with the Post's investigative unit. She will be joining the Journalism and Public Affairs Investigative Specialty Master's program at American University after her practicum.
MU Student wins the IBS Media Awards' Most Innovative/Creative Radio Program
Congratulations to senior communication major Sean Gerhard, whose Star Wars Show on our WMCX radio station was named "Most Innovative/Creative Program" in the 2021 Intercollegiate Broadcast System (IBS) Media Awards. This was the 81st edition of the annual conference, which received more than 3,000 overall entries across all categories from colleges in the U.S. and around the globe. Read more…
Public Relations and Journalism named to the PRNEWS' 2021 Education A-List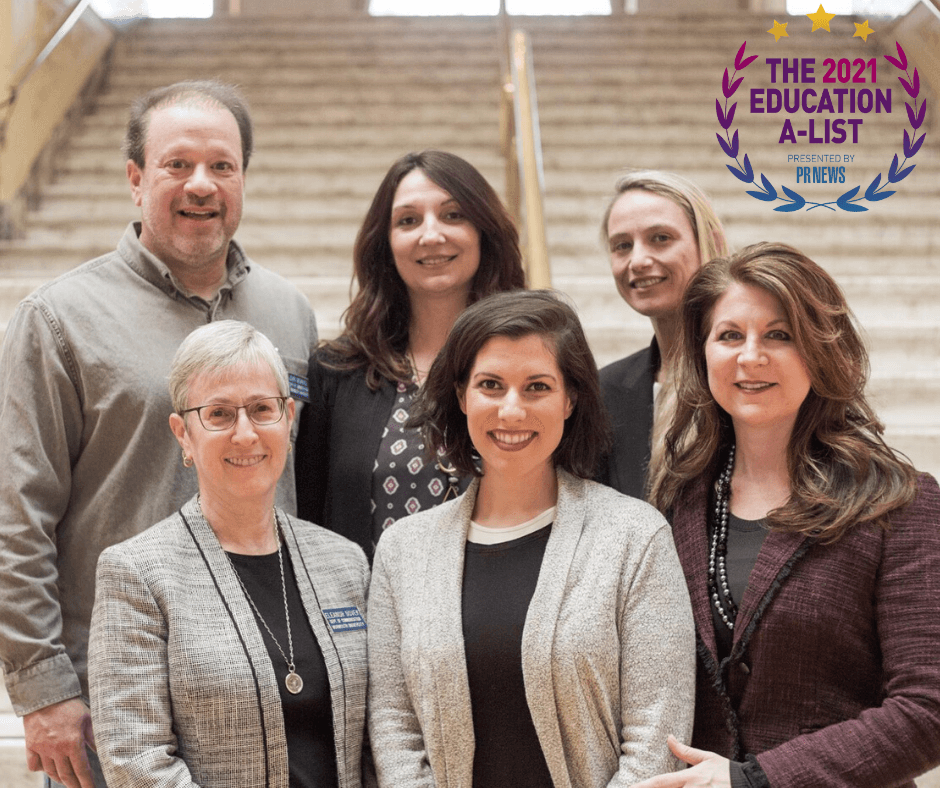 Special Announcement! Monmouth University's Public Relations and Journalism program has been named to PRNEWS' 2021 Education A-list! This honor recognizes the best 35 institutions of higher education advancing the careers of PR and communication professionals in the U.S.
Jared Garcia Selected for Two Upcoming Film Festivals
Jared Garcia's film, Still With Us, will be exhibited at this year's New Jersey International Film Festival and the Garden State Film Festival.
London Jones Transforms Climate Gentrification Research in a Documentary Video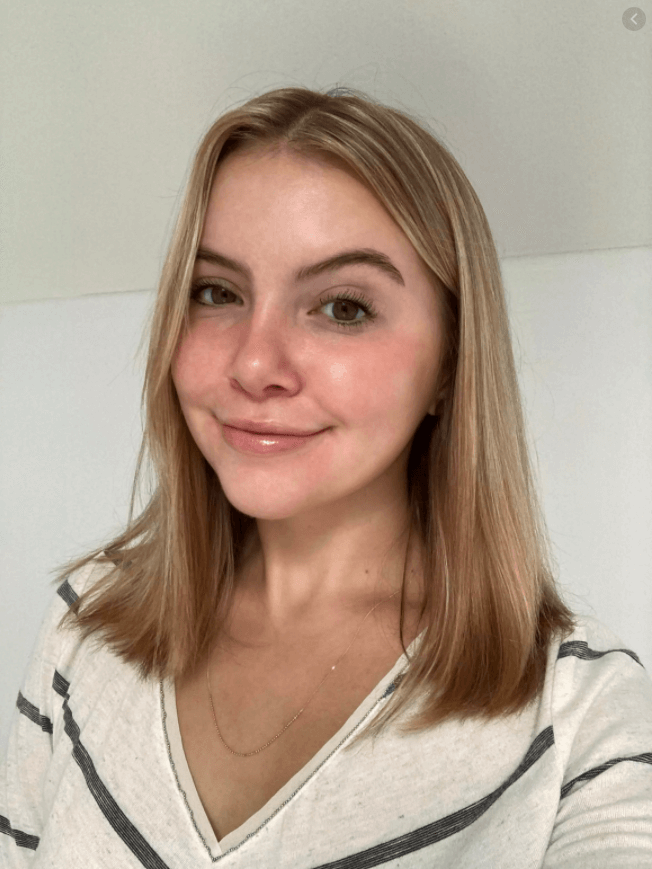 Communication student, London Jones, created the documentary Keep the Culture, Change the Fate: Responding to the Threat of Climate Gentrification to Asbury Park's West Side. The project built from her Urban Coast Institute-supported summer research work examining discriminatory barriers to beach access in Asbury Park and other New Jersey municipalities. Learn more about the project.
Communication Department Actively Engaged in Redeem-Her Philanthropy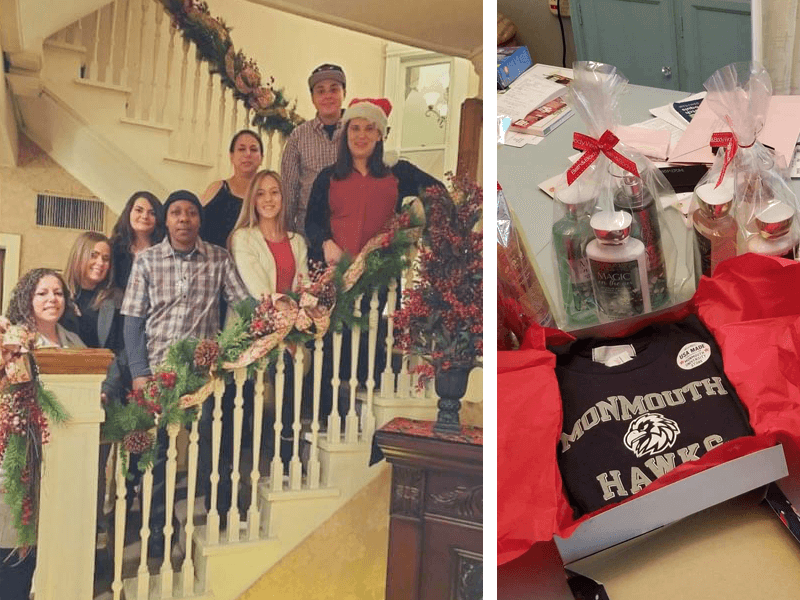 Christina Del Bene and Diane McQuay of the Communication Department raised over $2,000 in gifts for Redeem-Her bringing good cheer to the mission's women and their families for the 2020 winter holidays. Professor Alexis Nulle was recently elected as the Board of Trustees Chair of Redeem-Her and Professor Kristine Simoes became a Trustee of the organization.
Monmouth University Communication Student Work Nominated for Intercollegiate Broadcast System Awards
Nominations:
Most Innovative/Creative Radio Program: Sean Gerhard's Star Wars Show
Best Men's Basketball Radio Play-by-Play: Sean Gerhard
Best Foreign Language Radio Show: Nuestros Sonidos Latinos
Kim Cuny '88 Awarded the 2020 Service Engagement Award from the National Communication Association
Kim Cuny received the award in recognition of her partnership with Peacehaven Community Farm where she helps adults with developmental disabilities to improve their communication through play. Read more…
Shakirah Brightly, Communication Alum of 2020, Opens Pop-up Shop
Shakirah Brightly, PR/Journalism & PRSSA alum, is the founder of My-Secret Scent. Shakirah just launched her first pop-up shop in Montclair, NJ. Watch more about the launch.
A'Liah Moore, Communication Student, Featured in Monmouth Magazine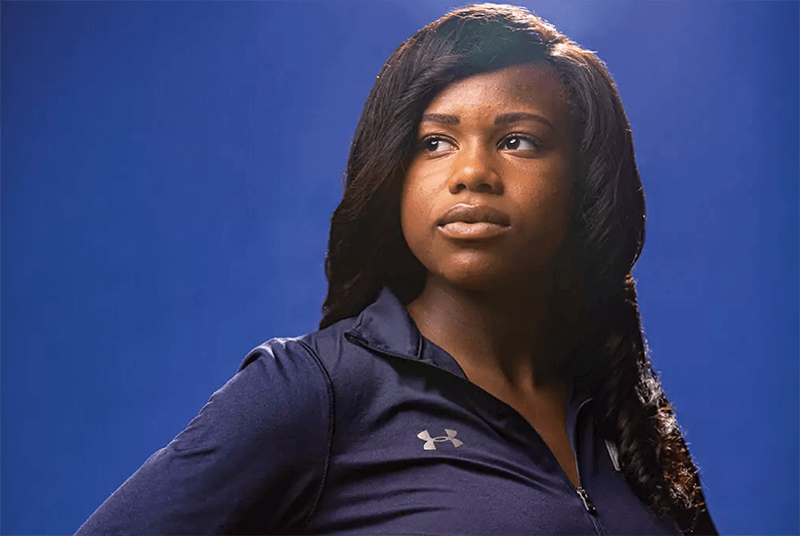 A'Liah Moore '22, a communication major and soccer Athlete, is using her platform to advocate and campaign for racial equity. Read more…
Voice and Dictation students participate in the 2020 Climate Crisis Teach-In
Professor Shoemaker's Voice & Diction students were featured in a video performance of climate change poetry as part of the 2020 Climate Crisis Teach-In at Monmouth University.
Top Honors for 'The Outlook' from American Scholastic Press Association
Monmouth University's student-run newspaper, 'The Outlook,' was recognized in September as "Most Outstanding University Newspaper For 2019-2020" in the Scholastic Newspaper Special Category of the American Scholastic Press Association (ASPA) competition. Read more…
WMCX Earns the No. 18 Spot in Princeton Review's Annual Ranking of Best College Radio Stations
WMCX 88.9 FM, Monmouth University's student-run radio station, was recently recognized as the No. 18 Best College Radio Station in the Princeton Review's annual guide, "The Best 386 Colleges." Read more…