Kim Cuny '88 Awarded the 2020 Service Engagement Award from the National Communication Association
Kim Cuny received the award in recognition of her partnership with Peacehaven Community Farm where she helps adults with developmental disabilities to improve their communication through play. Read more…
Shakirah Brightly, Communication Alum of 2020, Opens Pop-up Shop
Shakirah Brightly, PR/Journalism & PRSSA alum, is the founder of My-Secret Scent. Shakirah just launched her first pop-up shop in Montclair, NJ. Watch more about the launch.
A'Liah Moore, Communication Student, Featured in Monmouth Magazine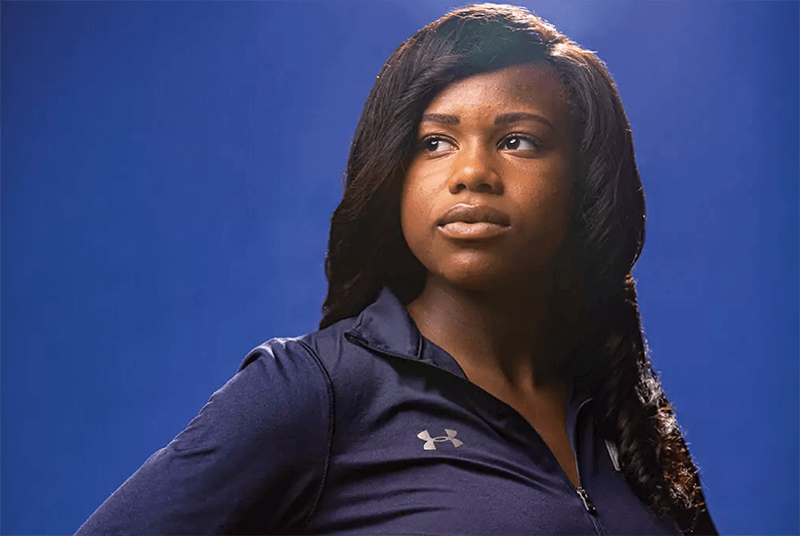 A'Liah Moore '22, a communication major and soccer Athlete, is using her platform to advocate and campaign for racial equity. Read more…
Voice and Dictation students participate in the 2020 Climate Crisis Teach-In
Professor Shoemaker's Voice & Diction students were featured in a video performance of climate change poetry as part of the 2020 Climate Crisis Teach-In at Monmouth University.
Top Honors for 'The Outlook' from American Scholastic Press Association
Monmouth University's student-run newspaper, 'The Outlook,' was recognized in September as "Most Outstanding University Newspaper For 2019-2020" in the Scholastic Newspaper Special Category of the American Scholastic Press Association (ASPA) competition. Read more…
WMCX Earns the No. 18 Spot in Princeton Review's Annual Ranking of Best College Radio Stations
WMCX 88.9 FM, Monmouth University's student-run radio station, was recently recognized as the No. 18 Best College Radio Station in the Princeton Review's annual guide, "The Best 386 Colleges." Read more…