2019 Communication Career Event & Alumni Academy
Online Registration is Now Closed
Career Day and Networking Event: Walk-ups are welcome to join. Times and locations for the events are listed on this page.
Alumni Academy Induction Ceremony: Pre-registration is now closed. If you have any questions or concerns, please contact the Department of Communication at 732-263-5449.
Career Event
Monday, November 11, 2019
1:00 p.m. – 1:30 p.m.
Sign-in and registration for students and panelists
Great Hall Entryway, the Great Hall
1:30 p.m. – 2:30 p.m.
Concurrent Alumni Panels
Public Relations in the Great Hall Auditorium
Communication Studies in the Great Hall 104
Radio in the Great Hall 106
2:45 p.m. – 3:45 p.m.
Concurrent Alumni Panels
Journalism in the Great Hall Auditorium
Television in the Great Hall 104
Interactive Digital Media in the Great Hall 310
4:00 p.m. – 5:30 p.m.
Networking Event
Great Hall, the Great Hall
Networking, refreshments, and internship & information tables
Communication Alumni Academy
Monday, November 11, 2019
6:00 p.m. – 7:00 p.m.
Alumni Academy
Registration in Rotunda
Cocktail Reception in Pompeii Room
with Hors D'Ouevres and Beer & Wine open bar
7:00 p.m. – 9:00 p.m.
Dinner and Ceremony
Versailles Room
This year's inductees are:
Linda Deutsch `65
Marilyn Rocky `65
Todd Palladino `96
Nancy Leidersdorff `97
2019 Communication Alumni Academy Inductees
Linda Deutsch `65

In her 48 year career as AP Special Correspondent with the Associated Press, Linda Deutsch covered some of the biggest trials in U.S. history, including Charles Manson, Patty Hearst, Angela Davis, Daniel Ellsberg, and the murder trial of O.J. Simpson. While at Monmouth University, she wrote extensively for The Outlook, and her first job out of college was with the Asbury Park Press.
https://www.iwmf.org/community/linda-deutsch/
https://www.refinery29.com/en-us/2015/12/98017/linda-deutsch-celebrity-trials-associated-press
Marilyn Rocky `65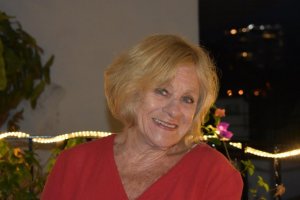 Marilyn Rocky has had over 20 years experience working internationally on behalf of children in especially difficult circumstances. She is a founder and the former Executive Director of Childhope International, which provides training, technical assistance and financial support to hundreds of programs around the world concerned about the needs of street and working children. In her corporate experience, especially with Merrill Lynch & Co. in New York City, Marilyn received local and regional recognition for the special volunteer projects she created while working as a strategic planner for the company. She is very proud to have been a recipient of the Voluntary Action Award from the Office of the Mayor of New York for her efforts in managing Merrill Lynch's employee volunteer programs for senior citizens on a local and national level, including ChristmasCalls and the City-Meals-on-Wheels Corporate Employee Partnership.
During two decades of international development work, Marilyn was called on many times as an expert witness to testify before both House and Senate Committees in Washington, DC to advocate for the needs of children and youth in Third World countries. She was also asked to present papers and make keynote addresses before a number of international and multi-lateral organizations, including the World Health Organization, Unicef, the World Bank, the Peace Corps and USAID Conferences on Public Health. Marilyn was a frequent host of the TV show, "World Net," a production of the US Information Agency. Marilyn traveled abroad as a member of the USIA's Speakers Bureau. Her topics during these international speaking trips focused on children's and women's rights and the global sexual exploitation of children.
Marilyn was the Operations Producer and financial administrator for "Children Underground," a documentary film about homeless children living in a train station in Bucharest, Romania. The film received a Special Jury Prize at the Sundance Film Festival in 2001 and an Academy Award nomination that same year.
Todd Palladino `96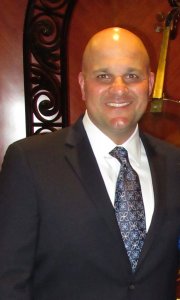 Todd Palladino is a six-time Emmy Award-winning videographer whose work includes NBC's Olympics broadcasts from 2012 to the present, HBO Boxing, Real Sports with Bryant Gumbel, TRL, Football Night in America and MLB Tonight. His cinematography credits include The Fighter (starring Mark Wahlberg and Christian Bale), Grudge Match (Robert DeNiro and Sylvester Stallone), Southpaw (Jake Gyllenhaal and Rachel McAdams) and Sandy Wexler (Adam Sandler and Jennifer Hudson). At Monmouth, Todd was one of the founding members of Hawk TV, while he also worked for the New York Yankees.
Nancy Leidersdorff `97

Nancy Leidersdorff is the Senior Vice President of Media Planning & Creative Strategy at Nickelodeon. In her current role, she manages and executes promotional campaigns across linear and digital platforms for Nickelodeon, Nick at Night, Nick Jr., TeenNick, NickToons, NickMusic and Nick Pluto TV channels. Previously, she was vice president of Promotional Planning and Strategy for the AMC network, where she was on the team that launched The Walking Dead and sunset Breaking Bad. Earlier in her career, she also worked at Spike TV and Food Network. Nancy and her husband, Jon, own the Lakehouse Music buildings in Asbury Park, NJ- inclusive of Lakehouse Music Academy and Lakehouse Recording Studios where musicians from around the globe come to record.
Parking
Career Event Networking: Lots 13, 14, 15 (nearest Larchwood Avenue entrance)
Induction Dinner: Lot 11 (nearest the Great Hall entrance)