Shannon Lance, Class of 2006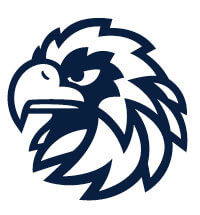 Education
BS in Mathematics
Honors Program
Employer
Lockheed Martin, Pennsylvania
What I Do
After graduating in May 2006, I began my career with Lockheed Martin in King of Prussia, Pennsylvania. My title is systems engineer associate for the integrated systems and solutions area of Lockheed Martin. Lockheed Martin is a leader in technology in the United States and the world.
The Role of Mathematics
Being a math major, I decided to apply to Lockheed Martin after learning that they hire recent college graduates with math degrees. Going in I did not know exactly what type of math skills I would use. After being at Lockheed Martin for a few months, I realized that I do not necessarily use a direct application of math, but rather I use the type of thinking I developed in the math program at Monmouth. Studying math at Monmouth challenged me to solve difficult problems. From this I developed skills that have allowed me to take a challenge at work and apply not only my math skills, but combine them with my problem solving skills to come up with a result.
At Lockheed Martin we are always making decisions that affect the world. I feel that the math classes at Monmouth helped me not only in doing mathematics in a timely manner in order to meet deadlines, but also to allow me to come to conclusions from my analysis. In my job, this skill has translated into the ability to make recommendations with confidence. I never knew a job in math could be so important and rewarding!
My Background
I attended Monmouth University from the fall of 2002 until the spring of 2006. While at Monmouth I was a member of the women's lacrosse team. During my years on the team, we won the NEC Championship and went on to the NCAA tournament in 2006. I was also a member of several honor societies, including the mathematics honor society, Kappa Mu Epsilon. I believe that the mathematics program at Monmouth has given me the skills I need in my job at Lockheed Martin, and the background for anything I want to do in the future. Currently I am looking to attend graduate school to get my master's in Mathematics.