News Around the Department
November Math & Cookies
Dr. Coyle gave an interesting talk to students and faculty from across the School of Science about Inverse Problems on November 13.
Career Choices Roundtable Gives Math Students Options
On November 12, 2019, students gathered for the School of Science's annual Career Choices Roundtable series, organized and run by Peer Mentors from each department.  Math peer mentors Brenda Dreisbach and Jett Vernaci brought in an interesting panel that included three MU graduates–two who are now teaching high school mathematics and one who just recently completed a Master's in Applied Statistics from Villanova.  The fourth panelist is using his mathematics degree as an actuary in the re-insurance industry.
---
Dr. Susan Marshall Honored at MAA-NJ Annual Meeting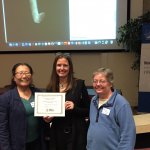 On October 26, 2019, our colleague Dr. Susan Marshall was presented with the 2019 sectional award for Distinguished  College or University Teaching by the New Jersey Section of the Mathematical Association of America.  The entire department, students and faculty alike, would like to congratulate her on this well-deserved accolade! To read more about the award,  click here.
---
Halloween Comes to Howard Hall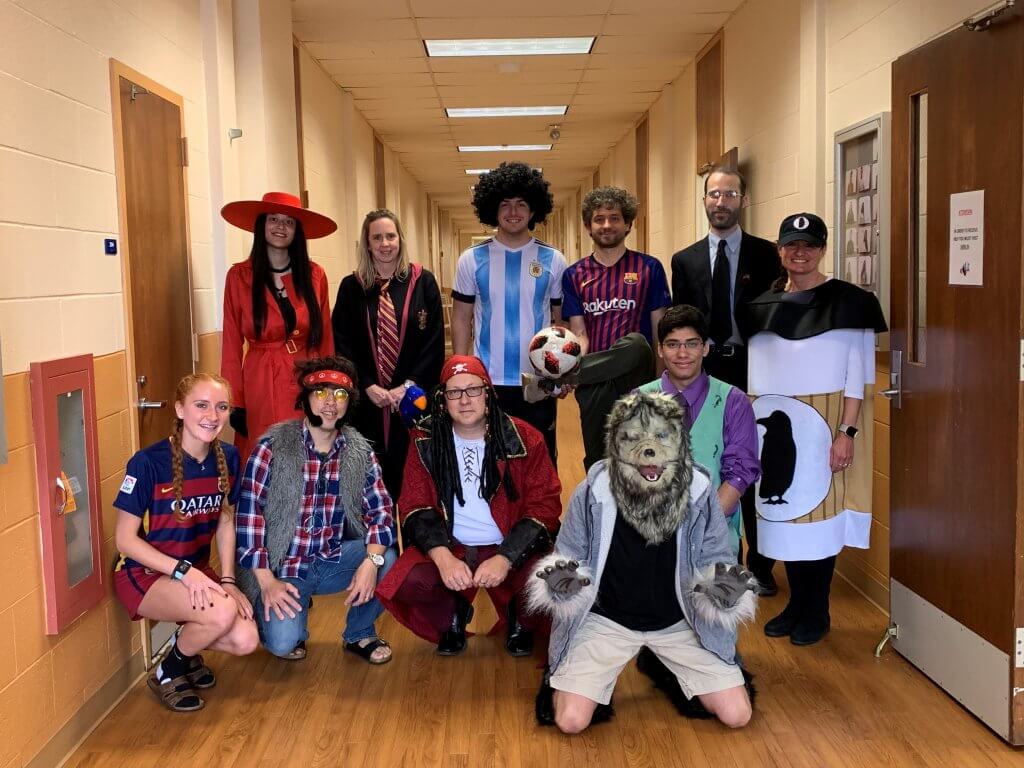 Students vs. Faculty Volleyball Game
Thank you Math Club for organizing such a fun event!  The faculty won this time around, and is looking forward to a rematch in the spring!
Math & Cookies
Dr. Francis Valiquette, organizer of Math & Cookies, kicked off this year's series of talks with a presentation of his own.  An attentive group of math scholars, faculty and students, enjoyed learning about "Makimon's Visual Calculus."
Math Department Faculty & Staff 2019-20
Dr. Susan Marshall is on sabbatical this academic year.  We are pleased to welcome Dr. Torrey Gallagher (back row, third from right) as Assistant Professor.

Welcome Back Fall 2019!
We are excited to have all our math students and faculty back for the fall semester!  It was great to see everyone at our annual Pizza Party!
---