News Around the Department
November Math & Cookies
In November, Assistant Professor Dave Darmon was the speaker for the second installment of Math & Cookies.  Math students and faculty came out to hear his talk "Small Models for Big Data."
Student vs. Faculty Volleyball Game
On November 16, the Math Club put on another fun event.  After two games, each team claimed a victory, so the end result was a tie–until next year!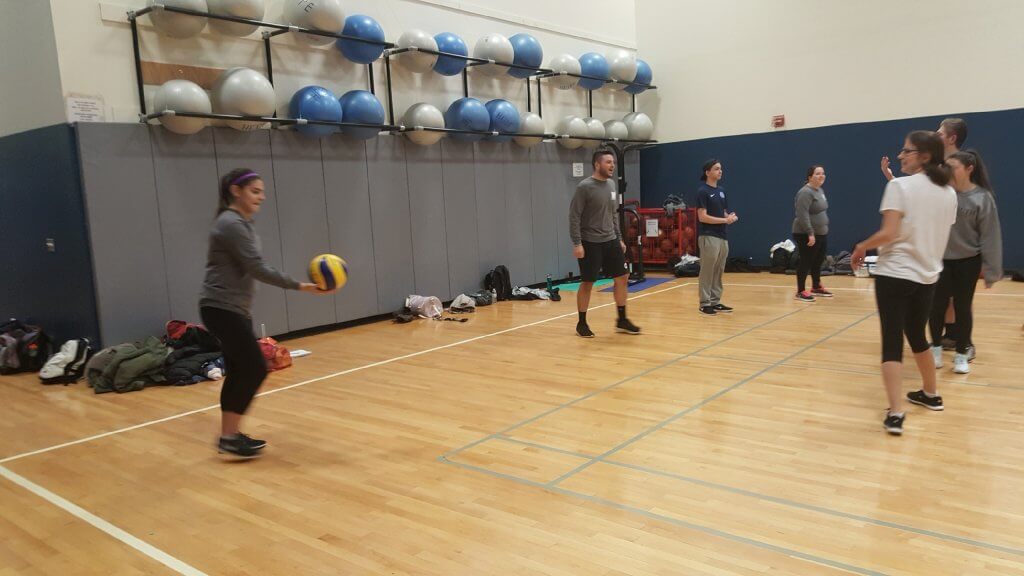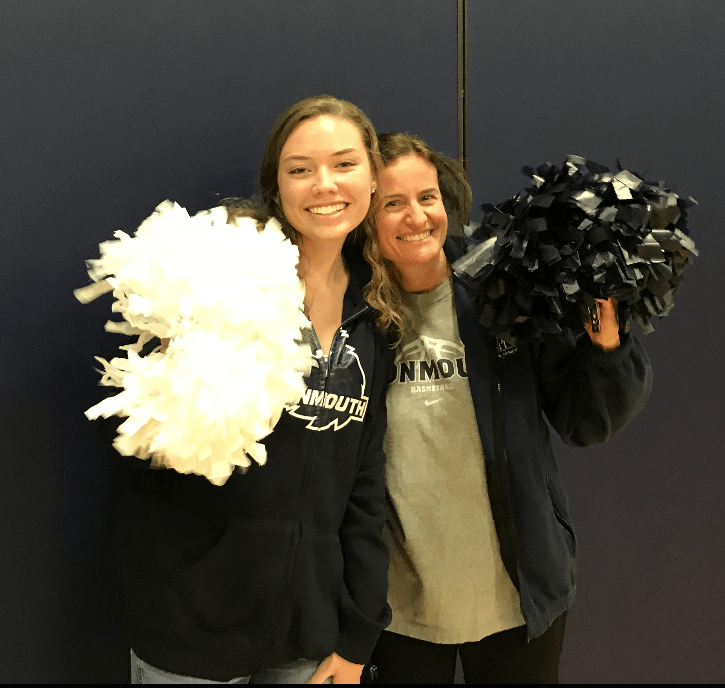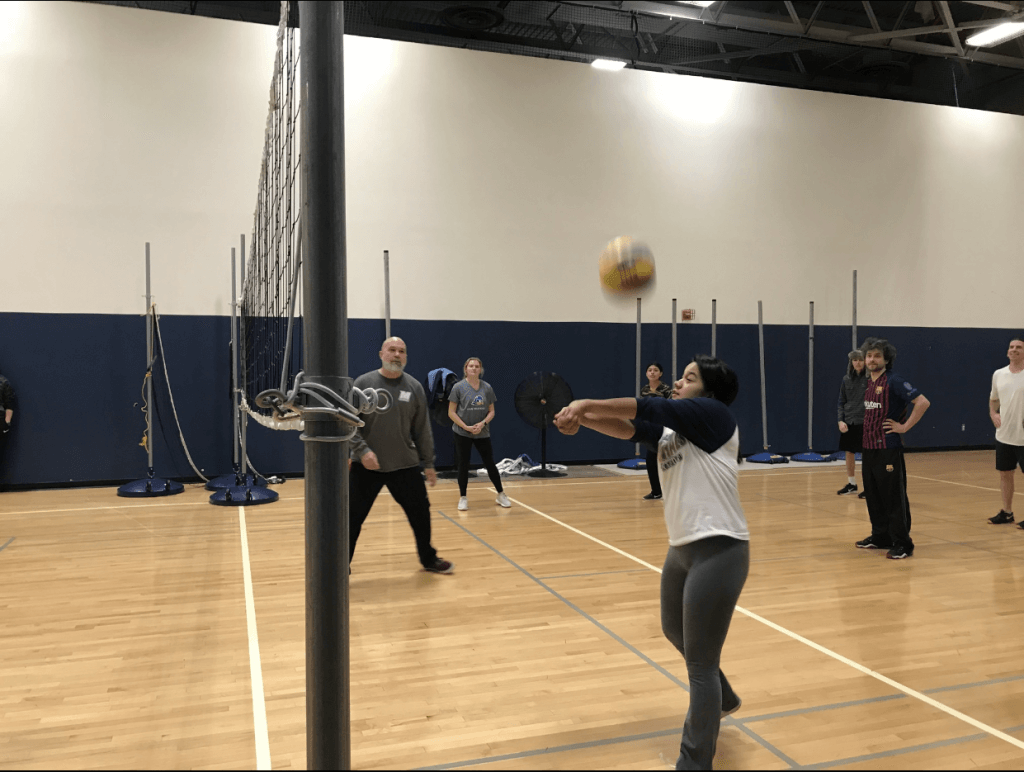 Math, Cookies & Kickball
On October 19, math students and faculty were treated to the first session of "Math & Cookies," an informal speaker series spearheaded by Assistant Professor Francis Valiquette.  He launched the first session with a talk on "Using Linear Algebra to Evaluate Certain Indefinite Integrals."  At the conclusion of this event, attendees went outside to participate in the second annual matchup between the Math Club and the Computer Science Club on the kickball field.  It was a great afternoon of both mental and physical activity!
---
Students Participate in the Summer Research Symposium
---
Students Attend the Jersey Shore University Med Center's 2018 Research Day
Samantha Cavalli (MA/Stat), Alexandria Halloran (MA/Stat) and Peri Trembley (HS/Stat Minor) attended the  Jersey Shore University Med Center's 2018 Research Day. All are part of Dr. Bastian's  SRP group. They were invited by JSUMC's biostatisticians for the purpose of seeing real world biostatistics in a research hospital setting. They heard 7 speakers and viewed  posters on medical research with statistical analyses. Afterwards the biostatisticians sat with them for about an hour answering questions and discussing biostatistics as a career.
---
Annual Math Day (April 23, 2018)
We invited students from Bay Head Middle School to come for the day to learn about mathematics,  work on interesting problems, and tour Monmouth.  A special thanks to Maria Wills and Lauren Galarza for bringing their wonderful students.  We had a great time!
---
Students Attend the Annual NCTM Conference
Matt Vazzana and Bryanna Roos attended the annual NCTM conference in Washington DC this May with Professor Zak.  They had a great time. 
"Matt and I had such a great experience at the National Council of Teachers of Mathematics conference. Each day we were introduced to new skills and knowledge that we can bring into our future classrooms. The conference provided us with strategies to effectively incorporate technology in lessons, integrate literature in a math classroom, as well as new approaches for teaching students topics such as fractions and quadratic equations. Being immersed with inservice teachers and math specialists from around the country gave us valuable insight of being a teacher, which was very exciting! We are very grateful to have been given this opportunity and for the benefits of being NCTM members. " — Bryanna

---
Meet Our 2018 Award Winners
Outstanding Scholarship in Mathematics: Alyssa Parker and Anna Nied
Merit in Mathematics – Kelsey Gripp and Larissa Russa
---
Congratulations to our most recent graduates. We are very proud of your hard work and excited for you as you take on the next phase of your lives. Keep in touch!
---
Congratulations Doreen on your recent retirement.  We are going to miss you!