Monmouth University's Center for Excellence in Teaching and Learning (CETL) has an Advisory Board comprised of ten master teachers. Many are past winners of Monmouth University's Distinguished Teacher Award—the highest teaching award Monmouth offers. They represent Monmouth's five schools and serve as a resource for the Center and for faculty members working with the Center.
---

Dr. Kenneth Campbell
Professor, Department of History, School of Humanities and Social Sciences
Ph.D., University of Delaware
Distinguished Teaching Award Recipient.
Teaching fields include English history, Medieval and Early Modern Europe, and history of witchcraft. Recent research on the English Reformation and religious noncomformity in sixteenth- and seventeenth-century England.
***************************************
Dr. Rekha Datta
Professor of Political Science
PhD, University of Connecticut
Interim Director, CETL 2015. Department chair, 2000-2010. Founding Director, Institute for Global Understanding (IGU) until 2011.Distinguished Teacher Award, Monmouth University (2003), the Outstanding Leader in Experiential Education Award in Higher Education, NSSE (2011), the annual Humanitarian of the Year Award (2004).Higher Education Transition Team for the Governor (NJ), (2005-06).VP for Public Policy, Northern Monmouth County, AAUW, 2011-13
Author of Beyond Realism: Human Security in India and Pakistan in the 21st Century (2008, 2010), Why Alliances Endure: The United States-Pakistan Military Alliance, 1954-1971 (1994) and co-editor, with Judith Kornberg, Women in Developing Countries (2002).
Research Interests: Empowerment of Women, Comparative Politics, India, Pakistan, Political Development, Human Security, United Nations
***************************************
Dr. Laura Jannone
Associate Professor, Director of the M.S.N. Program, and Coordinator of the School Nurse Program, Marjorie K. Unterberg School of Nursing and Health Studies
Ed.D., Teachers College, Columbia University. Certified School Nurse.
Recipient of the NJ League 2010 Nurse Recognition Award
Teaching interests include school nursing, substance abuse awareness, and health promotion.
***************************************

Dr. Kathryn Lionetti
Associate Professor of Biology, School of Science
Ph.D., State University of New York at Stony Brook
Specialized in microbiology and molecular biology. Current interests include recombinant DNA technology, apoptosis, and applications of molecular biology in clinical diagnostic procedures, emerging viral diseases.
***************************************

Prof. Patricia Hill Cresson

Professor, Art and Design, School of  Humanities and Social Sciences
MFA, Pratt Institute
Internationally Exhibited Artist.
Specializations include computer graphic design, advanced digital imaging and large format printing, and graphic design. Her professional experience includes art and photography direction, graphic design from concept through print in the areas of publishing, corporate identity and training, and computer illustration.
***************************************
Dr. Judith Nye

Associate Vice President of Academic Foundations for General Education
Ph.D., Virginia Commonwealth University
Special interests include experimental social psychology with a primary interest in social cognition and sex role stereotypes.
***************************************
Ms. Wendy Savoth
Associate Vice President for Information Support
MS, Monmouth University
Areas include Computer Support, Instructional Support, Consultation and Application Support and the HelpDesk. Background in procedural and object-oriented programming languages, database systems, web development, project management, instructional design, teaching and learning using technology.
***************************************

Dr. Gene Simko
Associate Professor, Management and Marketing, School of Business
Ph.D. Baruch College of the City University of New York
Distinguished Teaching Award Recipient.
Specialty is strategic planning, recent research deals with the role of augmentation in managerial decision-making and the incorporation of dialectical materialism into the planning process.
***************************************

Dr. Richard Veit
Professor of Anthropology
Ph.D., University of Pennsylvania
Specialty is historical archaeology of eastern North America, with particular interests in local history, early American material culture, and historic preservation. Author of Digging New Jersey's Past: Historical Archaeology in the Garden State (Rutgers, 2002) and History in the Landscape: Four Centuries of New Jersey Cemeteries and Gravemarkers (Rutgers, forthcoming). Dr. Veit won Monmouth University's Distinguished Teacher Award in 2007. His current research focuses on Point Breeze, the palatial New World estate of Joseph Bonaparte.
***************************************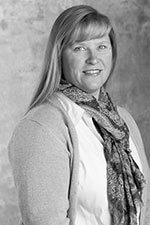 Dr. Michelle Scott
Assistant Professor, School of Social Work
PhD, University of California–Berkeley
MSW, University of California–Berkeley
BA in Psychology, Clark University
Michelle Scott's dissertation examined the effects of behavioral health managed care on youths' involvement with the juvenile justice system. Areas of interest include adolescent depression, adolescent suicide prevention, school-based screening, mental health services and financing, college mental health, and initiation of alcohol use by adolescents. Current research includes evaluation of the preparation of high school students with mental health problems and the transition to college.
***************************************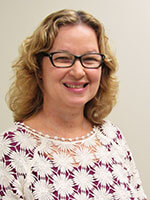 Dr. Wendy Harriott
Associate Dean School of Education
Ph.D., Pennsylvania State University
M.S., Marywood College
Research Interests:
Professional interests include special education, behavior management, pre-service and in-service teacher training, and secondary.