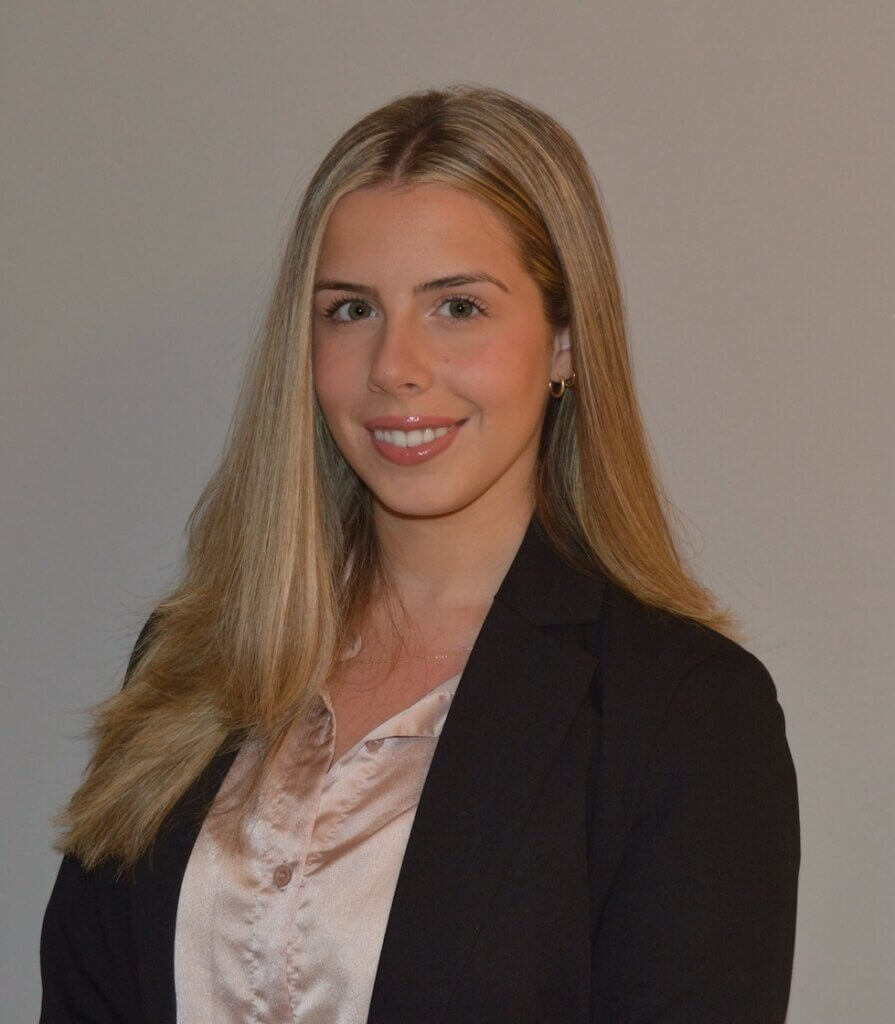 Major: Business Administration
Minor: Finance
Anticipated Graduation Date: December 2023
Internship Title: Multinational Intelligence Intern
Employer Name: American International Group (AIG)
Employer Location: New York City, New York
Internship Dates: June 6 – August 12, 2022
Describe your role or a typical day. The team I was lucky enough to join was very diverse. Each day I would go through training and be deeply involved with Multinational Intelligence tasks. I would gather, interpret, and present data detailing a specified country's economic climate and relate it to how it will affect the insurance world. This information would be presented to the entirety of the Multinational divisions all around the world, in about 80 countries, in the form of a webcast. I also worked closely with other team members on recertifications of other multinational policies and data systems we had in place. Basically, my team made sure all of the back-end information that goes into writing policies was updated, correct, along with being presented in a fun, unique, and informative way.
How did you hear about or obtain this role? I saw a "General Insurance" internship being promoted on LinkedIn by the company. I took a chance and applied, and then went through three interviews to obtain this role. Being placed in multinational opposed to the many other sectors of the general insurance industry was chosen by the employees based on our credentials and interviews.
What were your major responsibilities at the internship? The major responsibilities I had in my role were to complete the presentations for the webcasts consisting of dozens of graphs I had to create based on information in spreadsheets. I had to hand in recertification documents on time, take an inventory, and note important Reinsurance documents to be discussed by my team. I also had to organize, as well as attend many meetings in order to be deeply involved in all steps of the process.
What interested you about it? This was an aspect of business I never even knew existed before going into this role. Since we are deeply involved in 80 countries, learning so much about different countries and their cultures along the way was my favorite part. I had the chance to meet many people from across the globe, who have lived such different and interesting lives. Getting to know people and hearing their stories along the way was an incomparable experience.
What did you learn through your experience? How can you relate this to your future career goals? Working in-office for the first time indirectly teaches you many life skills. Networking is one of, if not the most, important aspect to business. You will learn more speaking to the experienced panels of employees sitting next to you than any training program can ever teach you. A big message I walked away with was that asking questions is the most important thing. You are never bothering an employee by asking them about their role or to clarify something you are unsure of. Even the higher-ups in large companies, especially at AIG, loved to interact and often encouraged conversation between different levels in the hierarchy of management.
What advice would you give to other students about the internship experience? I would tell other students to try as many new experiences as you can and do them to the best of your ability. One of my mentors this summer frequently used the term "be a sponge". It means to soak in any information you can, because any mental growth and willingness to learn will get you far. Each day will be different, so go into each day with an open mind and ready to learn.