Intern of the Month
November 2019
Alvaro Acquino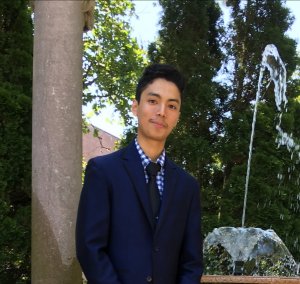 Major: Mathematics
Minor: Business
Anticipated Graduation Date: May 2020
Internship Title: Credit Analyst Intern
Employer Name: OceanFirst Bank
Employer Location: Red Bank, NJ
Internship Start Date: June 4, 2019
Describe your role or a typical day.
My internship at OceanFirst Bank was a tremendous experience. I was tasked with multiple projects assigned by my manager on a daily basis. The managers, co-workers, and the other interns from surrounding colleges were great to work with and they were always willing to assist you along the way. I couldn't have asked for a better place to intern.
How did you hear about or obtain this role?
I heard about the Credit Analyst Internship at OceanFirst Bank through the Career Development job platform.
What were your major responsibilities at the internship?
My major responsibilities at the internship included:
Working on data integrity projects, which assisted in the bank's most recent acquisition.
Assisting the senior managers with tasks on their deals.
What interested you about it?
The thing that interested me the most was how I was able to learn about the credit industry within a large banking institution. I've never been afraid to learn something new and this particular internship suited me very well.
What did you learn through your experience? How can you relate this to your future career goals?
Throughout my experience at OceanFirst Bank, I learned about their corporate culture and how I could play an integral role in helping them achieve future success. Although, I don't know what specific career path I want to pursue, one thing I do know is that the skills I learned in this internship will help me be better prepared in the workforce.
What advice would you give to other students about the internship experience?
The greatest advice I can give to other students about my internship experience is that you'll regret not applying sooner. Don't wait until your senior year to complete an internship. Most employers prefer one if not two internships before you graduate. OceanFirst Bank has opportunities for all different types of majors. There is definitely a place for you!