Intern of the Month
March 2022
Allison Bowler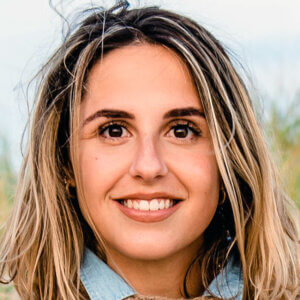 Major: Business Administration
Minor: Marketing
Graduation Date: May 2022
Internship Title: Social Intelligence Analytics Intern
Employer Name: Ipsos
Employer Location: New York City, New York
Internship Dates: August 23, 2021 – May 6, 2022
Describe your role or a typical day.
I work closely with other researchers to create proposals and client presentations using social intelligence tools. I also interpret social data and produce insights that will be useful to the clients.
How did you hear about or obtain this role?
My supervisor was a guest speaker last year in Dr. Chattalas' social media marketing class.
What are your major responsibilities at the internship?
I take notes for directors during client meetings, and I assist on creating client presentations utilizing both our social listening tool and desktop research.
What interested you about it?
I have a background in market research and social media, and this role married those two positions.
What did you learn through your experience? How can you relate this to your future career goals?
Market research is my passion, and it's something I am excited to pursue post graduation. I have learned how to work with a group of international coworkers.
What advice would you give to other students about the internship experience?
Always be on time to meetings or other events, and be attentive. I make sure I take extensive notes during client presentations.