Intern of the Month
October 2019
Jack Jensen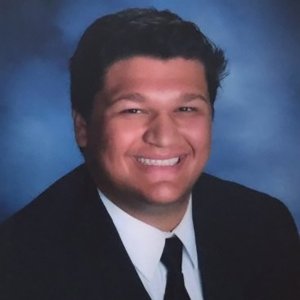 Major: Business Administration with a concentration in Management Decision Sciences and Marketing
Anticipated Graduation Date: May 2020
Internship Title: Operations Summer Analyst
Employer Name: Barclays
Employer Location: Whippany, NJ
Internship Dates: June 4 – August 9, 2019
Describe your role or a typical day.
My role consisted of change management within the Wholesale Lending Division of Barclays Investment Bank. My typical day included morning conference calls with my project management team in order to go over tasks to complete in the quickest and most cost-effective way possible. Each day consisted of different ad hoc reports, in addition to longer-term projects within the division. I certainly learned a lot by shadowing other team members as well.
How did you hear about or obtain this role?
Monmouth University Career Development sent out an email blast about an information session for IT related internships at Barclays' Whippany, NJ office. Despite not being interested in technology, I still decided to go in order to network with my peers and potentially meet with senior management. On the drive up, I got a flat tire but still persevered and made it up there. The firm was very understanding and this incident even made for an nice conversation piece. Without the Career Development email blast, I can't say I would've even considered Barclays.
What were your major responsibilities at the internship?
My main responsibility included the notice automation project. It was estimated to be a five month project, and I worked on the majority of the operations side. The changes we were attempting to implement would free up four hours of capacity per day for each employee on the fifteen person team. This would allow those individuals to do other various important tasks throughout the day.
What interested you about it?
I was always interested in a finance based internship, mostly US based banks, but I hadn't really focused on Barclays because I didn't know much about their US holdings. I drove up to their Whippany, NJ location one day in September of 2018 for an information session. I knew it was technology based and although I had no prior IT experience, I went in order to network. After attending the Barclays information session, I was blown away by their corporate culture and state of the art facility. Barclays quickly became my first choice after that initial visit.
What did you learn through your experience? How can you relate this to your future career goals?
The internship at Barclays taught me real-world experience and soft skills through various training and countless meetings with my project team. I was open and honest about my career objectives from day one and everyone was more than willing to help me and give me advice on how to get there.
What advice would you give to other students about the internship experience?
Anyone interested in a career on Wall Street should consider Barclays. Barclays is a tremendous place to work and they genuinely care about their interns and employees. Don't be afraid to go out of your comfort zone. It obviously paid off for me in the end by being offered a full-time position upon graduation.