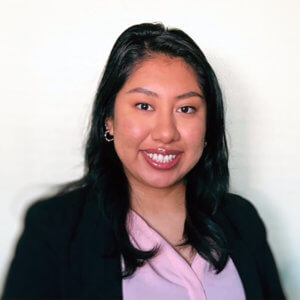 Major: BS in Business Administration with a concentration in Accounting
Minor: Information Technology
Anticipated Graduation Date: May 2021
Internship Title: Loss Prevention Internal Audit Intern
Employer Name: Six Flags
Employer Location: Jackson, New Jersey
Internship Dates: July 6 – September 27, 2020
Describe your role or a typical day.

As an intern in the Loss Prevention Internal Audit department, a typical day would include meeting with my team in the morning to catch up on the progress of every department in the park. My department would then sort through cash reports, receipts, and database system to solve variances reported from the previous day. I would then look at our upcoming interview list and get ready to interview various park employees to identify cash issues or mishandling. This would help my team solve and determine many of the reasons for variances. I would end my day filling out cash and audit paperwork from our investigations.

How did you hear about or obtain this role?

I heard about this role from an online posting in January. To prepare my application, I went to Nancy Gallo in Career Development and she helped me build my resume to the best it could be. Through her guidance, I was able to display my skills and knowledge on paper to give interviewers a better idea of my career goals and accomplishments.

What were your major responsibilities at the internship?

I was responsible for investigating the causes of cash-related variances. I would begin my investigation by looking into the park's online database and search through the various receipts on file. I would then pull together the results of my investigation and prepare to interview park employees. I would work with them to determine further causes for these variances. I would later write out audit reports with my conclusions of the investigation and file them away.

What interested you about it?

Six Flags has always had successful internship programs for various fields and I was eager to find out they had one for accounting majors. I was always interested in going into the audit field and Six Flags created a fantastic program to give students an inside look into the field of internal auditing. I knew going in I would receive the support and resources needed to excel in the program and come out having a better understanding of what goes into loss prevention investigations.

What did you learn through your experience? How can you relate this to your future career goals?

I learned how to conduct interviews and complete audit reports in compliance with company policy, as well as work with other departments to reach the same end goal. I learned how to use MS Access and an informational database system to pull reports that are essential in audit investigations. I also gained analytical and time management skills which will help me succeed in my accounting career.

What advice would you give to other students about the internship experience?

I recommend always asking questions throughout your internship and never be afraid to speak up when you may not understand how to do a certain task. Internships are great opportunities to learn and gain experience in the your field so never be afraid to take on new responsibilities. By encountering challenges, you will gain new skill sets that will help you excel down the road.