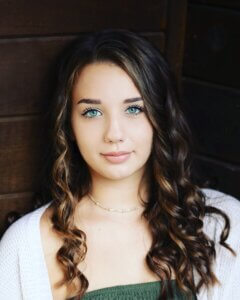 Major: Social Work
Minor: Psychology
Anticipated Graduation Date: May 2023
Internship Title: Child Visitation Worker/Youth Mentor
Employer Name: YMCA of Greater Monmouth County
Employer Location: Long Branch, New Jersey
Internship Dates: September 5 – May 5, 2023
Describe your role or a typical day. A typical day at my internship consists of driving to the YMCA office to gather supplies for a visit/session, driving to the visit location (depending on the client this can be a public setting or the DCPP office), supervising a visit between family members, completing session notes and documentation for the visit, returning back to the office, checking in with my supervisor and then working on my individual project for the Family Engagement Team. Truthfully, each day at this internship looks different but it keeps me on my toes. I love that this role does not consist of monotonous 9:00-5:00 days. If I have extra time, there is always someone to shadow, documentation to catch up on, or the opportunity to meet with my supervisor.
How did you hear about or obtain this role? All Social Work majors are paired with a Field Advisor at the beginning of their Junior Year. They help us decide which specialty we would like to pursue for our internship. Once we browse the list of available options, they assist us with the process of contacting potential internship locations and scheduling interviews. This internship site was on that list and I was connected with the supervisor to schedule an interview.
What were your major responsibilities at the internship? My major responsibilities include supervising visits between children and their biological parents, submitting case notes, completing intake assessments, holding weekly mentoring sessions, and creating a handbook of Family Therapy Activities that YMCA Family Engagement workers can use as a reference! This internship allows me to be independent and showcase my knowledge while still feeling supported by my supervisor when I have questions or concerns.
What interested you about it? There were a few classmates within my cohort that had worked with this specific supervisor/organization and had nothing but great things to say. They explained that it is a very positive, understanding, and accepting place to learn. Additionally, they stated the supervisor was a wonderful mentor, and is always open to listen to our ideas regarding the layout of our internship experience. After learning more about the role I would step into, I was excited to know I would have contact with a wide variety of clients, social services, and potential mentors I loved that I would have the opportunity to jump right in and hold my own case load to begin strengthening my skills and experience.
What did you learn through your experience? How can you relate this to your future career goals? This internship is very hands on. Right off the bat I was trained and then assigned tasks and cases. This internship is an amazing experience because it allows me to interact with a wide variety of individuals, social services, and age groups. I knew that I wanted to be involved in micro social work and I knew this would be a great opportunity to begin learning procedures, documentation, terminology, and have face to face client interaction.
What advice would you give to other students about the internship experience? I would say be prepared to be challenged, but in the most rewarding way. While a new internship may be daunting, you will learn SO much! Keep an open mind, be transparent with your supervisor, and remember this is a learning experience.