Jules L. Plangere Jr. Center for Communication and Instructional Technology (CCIT)
Recipient of the 2002 New Jersey Golden Trowel Award in the Higher Education Category
---
The Golden Trowel Awards recognize outstanding achievements in masonry design and construction.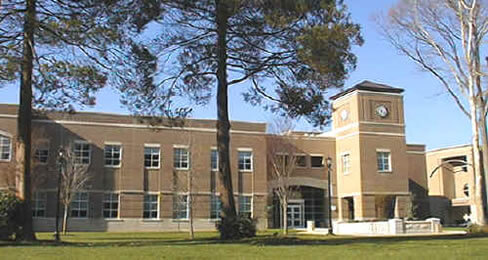 Completed east elevation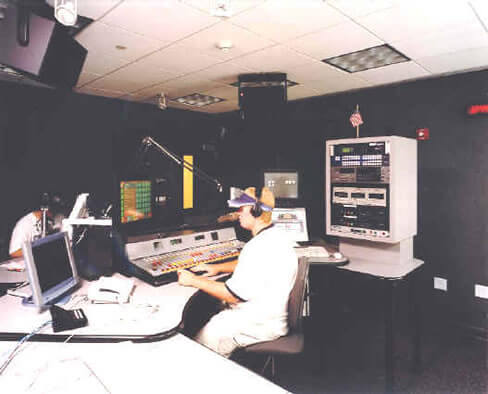 On-Air Radio Studio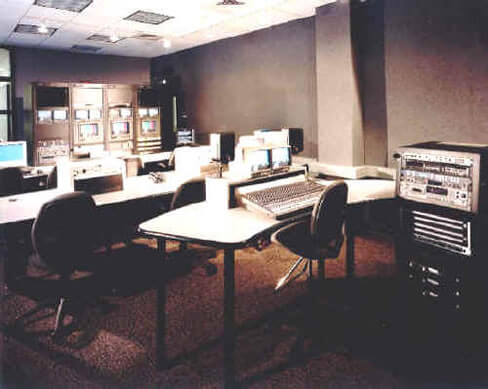 Production Control for the Television Studio
The Jules L. Plangere Jr. Center for Communication and Instructional Technology (CCIT) building is a two-story structure with a partial basement (for mechanical equipment) and consists of a television studio, a radio station, six classrooms, three conference rooms, imaging labs, and authoring and testing rooms. It houses Communication faculty, Instructional Technology staff, and offices for student media including Hawk TV (Monmouth University's student television station), the Outlook, and WMCX (Monmouth University's student radio station). Gross area is approximately 47,540 sq. ft. Construction was complete in May 2002; the TV and radio equipment installation was complete in August 2002. An Einstein Bagel Brothers coffee shop has been added to the building and fit-out was complete in late October.
Design Team
Architectural services: Einhorn Yaffee Prescott of New York, NY