Bruce Springsteen's Darkness on the Edge of Town: An International Symposium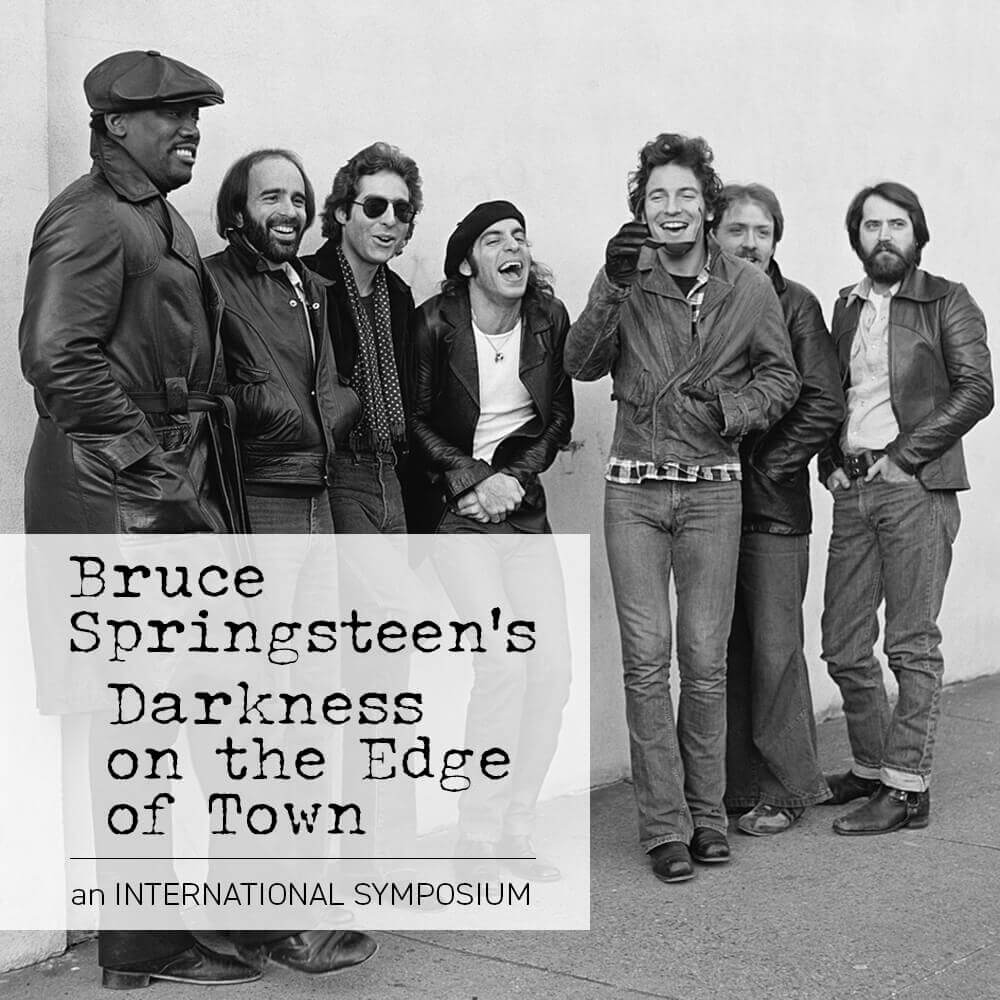 General Info
Welcome to the inaugural academic conference, Bruce Springsteen's Darkness on the Edge of Town: An International Symposium. Convened on the beautiful campus of Monmouth University in West Long Branch, New Jersey, the conference will celebrate the 40th anniversary of Bruce Springsteen's 1978 classic album Darkness on the Edge of Town.
Pre-conference activities will commence on Thursday, April 12th, and conclude on the afternoon of Sunday, April 15th. The conference will welcome an international roster of participants, as well as a host of keynote speakers and musical acts celebrating the life and times of the Jersey Shore and popular music.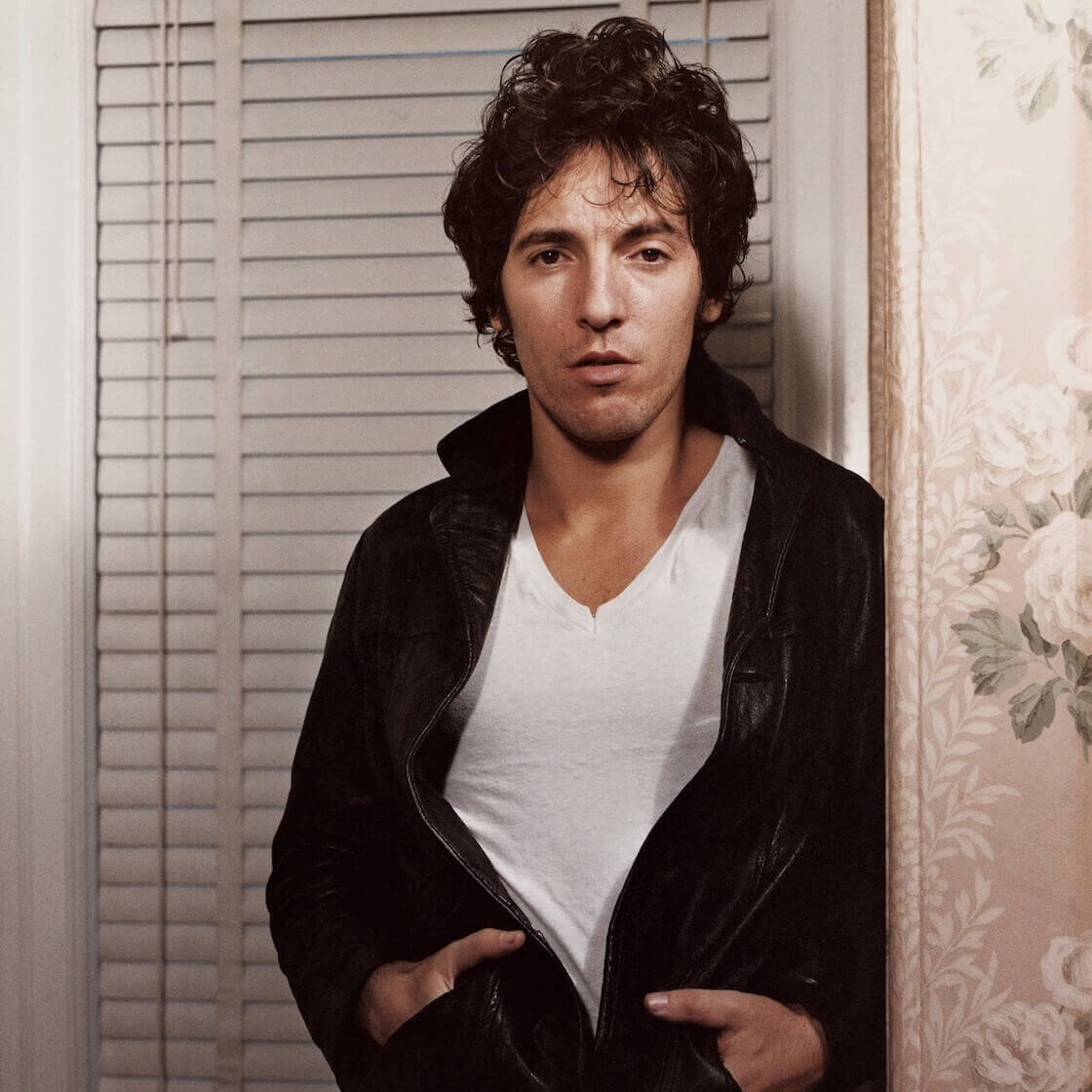 Event Details
Conference Program
The symposium will be split into four days—check out which events, talks, and performances you can expect on each day of the conference:
Keynote Speakers
Dick Wingate – Friday 11:45am
Dick Wingate is a music industry and digital entertainment executive, currently serving as the Principal of DEV Advisors, a digital entertainment consultancy that provides expertise to service providers, app developers, content owners, and investors. In 1975, he worked at Columbia Records as Product Manager. During his Columbia years, Wingate product-managed Bruce Springsteen's Darkness on the Edge of Town, Pink Floyd's Animals, and albums by David Gilmour, Nick Lowe, Peter Tosh, and Elvis Costello.
Frank Stefanko – Saturday, 12:00pm
Frank Stefankois a fine art photographer whose work graces the album covers of Bruce Springsteen's Darkness on the Edge of Town and The River. His photographs also appear in the Springsteen albums Live/1975-85, Greatest Hits, Tracks, and The Essential Bruce Springsteen. Stefanko is the author of the book Days of Hope and Dreams: An Intimate Portrait of Bruce Springsteen.
Peter Ames Carlin – Saturday, 7:00pm
Peter Ames Carlin is the author of several books, including Homeward Bound: The Life of Paul Simon, published in October 2016, and Bruce, a biography of Bruce Springsteen published in October 2012. Carlin has also worked as a freelance journalist, a senior writer at People in New York City, and a television columnist and feature writer at The Oregonian in Portland. A regular speaker on music, writing and popular culture, Carlin lives in Portland with his wife and three children.
Thom Zimny – Sunday, 11:45am
Thom Zimny is a Grammy and Emmy Award-winning director who has served as Bruce Springsteen's film/video archivist and collaborator since 2001. His work includes the films Wings for Wheels: The Making of Born to Run, The Promise: The Making of Darkness on the Edge of Town, and Bruce Springsteen: A Conversation with His Fans.
Performances
Thursday
Jersey Shore Songwriters, an intimate storyteller songwriters round of esteemed writers/artists influenced by Bruce Springsteen. Hosted by Joe Rapolla, Monmouth University Music & Theatre Department Chair and performing songwriter. Special guest artists: Matt Koma and Williams Honor. Join us in the Pompeii Room of the Great Hall at 6:00pm.
Friday
As part of the conference experience, attendees are invited to convene at the legendary Wonder Bar in Asbury Park, New Jersey, on Friday, April 13th, at 8:00pm (doors open at 7:00pm) . Shuttle bus service will be provided.
Between 1968 and 1974,
Vini Lopez
backed Bruce Springsteen in several bands, including Steel Mill and the E Street Band. He also played on Springsteen's first two albums,
Greetings from Asbury Park, N.J.
and
The Wild, the Innocent & the E Street Shuffle
. After leaving the E Street Band, Lopez went on to play drums with numerous Jersey Shore bands, including The Lord Gunner Group. Since 2004 he has led his own band, Steel Mill Retro, which has performed and recorded original Springsteen songs from the Steel Mill era, as well as serving as mentor to emerging artists such as The Ries Brothers.
In April 2014, Lopez was inducted by Bruce Springsteen into the Rock & Roll Hall of Fame as a member of the E Street Band and is now an ambassador for the Rock Hall.
Gary Cavico has been playing guitar and singing blues and roots music at the Jersey Shore since the mid '60s. He has been in several bands, including Stone Blue, and has written and recorded many songs since then.
Blue Hawk Records is the independent, student-run record label and music organization of Monmouth University. The group offers students a range of real-world music industry experiences, including record production, strategic marketing, and coordinating live events.

The Pat Roddy Band has been playing clubs along the Jersey Shore for over 20 years. On any given night you can hear Roddy and his band perform Celtic Rock, Americana, Folk, and the best of the Jersey Shore music scene. They have released three original CDs and recently won Best Song at the Garden State Film Festival for "Stuck in The Belmar Bars," from the movie Marathon Mouth. Known for their live sound, the band enjoys a large following along the shore. Pat and his band will be rocking the Wonder Bar with songs from the Springsteen catalog including our featured album Darkness on the Edge of Town, as well as tunes by Southside Johnny & The Asbury Jukes among others.
Saturday
Monmouth University music students and faculty perform blue grass renditions of songs from Darkness On The Edge Of Town. Join us in the Pompeii Room of the Great Hall at 6:00pm on Saturday, April 14.
Rock & Roll Tour
of the Jersey Shore
Veteran Jersey Shore tour guides and authors of the book Rock & Roll Tour of the Jersey Shore, Jean Mikle and Stan Goldstein will be providing tours of the historical Bruce Springsteen and rock 'n' roll sites. Jean and Stan will lead a pre-conference bus tour on Thursday, April 12th, at 11:00am, and a walking tour on Sunday, April 15th, at 10:30am.
In Asbury Park, you'll see the well-known spots like The Stone Pony, Convention Hall, the Paramount Theatre, the Casino, and Madam Marie's fortune-telling booth, as well as many other historic locations. A quick trip will be made to Belmar to see the corner of 10th Avenue and E Street (bring your camera for this outstanding photo-op).
Bruce Springsteen grew up in Freehold— and we'll be visiting that town, which inspired the song "My Hometown." You'll see two of the three homes Bruce grew up in as well as the site of his first home (torn down in the 1960s). Other sites include his high school, his favorite pizza place, the store which was the inspiration for the song "Local Hero," and the spot where he posed for a famous photo by a tree that is on the liner notes of his Born in the U.S.A. album.
The tour will also encompass other Jersey Shore towns with distinct points of interests for Springsteen fans: Colts Neck, Red Bank, Rumson, and Sea Bright.

In Asbury Park, you'll see it all: The Stone Pony, Convention Hall, Paramount Theatre, the boardwalk, Madam Marie, the Casino Carousel House, and the Upstage Club, where Bruce Springsteen got his start 1969. Other points of interest include the Wonder Bar, Ocean Avenue, Kingsley Street, a few places where Bruce Springsteen filmed videos, the site of the bar where Clarence Clemons met and played with Bruce Springsteen for the first time in 1971, and much, much more.

Registration
Standard conference registration is $350 for presenters, as well as attendees interested in an all-inclusive rate. This price includes all conference meals, pre-conference activities, and admission to the Wonder Bar on Friday, April 13th.
Discount rates are available for members of the Monmouth University community. Undergraduate students can purchase tickets for $50. Tickets are available for $250 for graduate students, retirees, and emeritus professors. These special rates will be available at the registration table—valid ID must be presented for purchase.
Non-presenters are welcome to attend the sessions for a $20 daily fee. Meals can be purchased separately during the conference.
Non-presenters can also purchase entrance to the Wonder Bar for $10. The Wonder Bar show is a 21-and-over event—valid ID will be requested at the door.
Separate tickets are also available for the Rock & Roll Tour of the Jersey Shore. The four-hour Jersey Shore bus tour on Thursday, April 12th, will be $70. The two-hour walking tour of Asbury Park on Sunday, April 15th, will cost $40.
About the Center
The Bruce Springsteen Archives and Center for American Music at Monmouth University serves as the official archival repository for Bruce Springsteen's written works, photographs, periodicals, and artifacts. The Center will preserve and promote the legacy of Bruce Springsteen and his role in American music, while honoring and celebrating icons of American music like Woody Guthrie, Robert Johnson, Hank Williams, Frank Sinatra, and others.
Since 2011, Monmouth University has served as home of the Bruce Springsteen Special Collection, which comprises nearly 35,000 items from 47 countries, ranging from books and concert memorabilia, to articles and promotional materials. The collection serves the research and informational needs of music fans, scholars, authors, and others with a serious interest in the life and career of the Boss.
On January 10, 2017, a new partnership to create the Bruce Springsteen Archives and Center for American Music was announced. We envision a future that exponentially builds upon our ability to provide scholars, students, and fans from around the globe public access to an expansive array of archives and programming. The Center will be the destination for stimulating academic discourse and discussion, and will provide entertainment, knowledge, and insight into the works of Bruce Springsteen and other legendary figures of American music.
Accommodations & Transportation
Hotels
Airport
Train
Local Taxi Services
Airport Shuttle Services