Bachelor's + Master's Program in Social Work
Prepare to advocate for the equitable quality of life of individuals, families, groups, and communities with Monmouth's nationally recognized School of Social Work. As a student in the five-year program, you will qualify for additional scholarships and seamlessly transition into your master's courses as an advanced standing student. Monmouth's human rights-based curriculum allows you to focus your graduate learning in Global and Community Practice or Clinical Practice with Families and Children while completing fieldwork relevant to your career goals. With a strong professional network containing over 500 agency partnerships, you will have unparalleled access to internship, fieldwork, and post-graduation career opportunities with highly regarded behavioral health care companies.
Progression Requirements
You must meet all admission criteria for your graduate program of interest.
Before the start of your senior year, please submit the online Graduate Studies application for admission; your application fee will be waived.
At the completion of your senior year, you will apply for graduation and participate in the University's Commencement program and receive your bachelor's degree.
For scholarship consideration, you must have a 3.0 GPA or better and continue on to graduate study as a full-time student during the summer or fall semester immediately following graduation.
You may be required to take up to two graduate courses during your senior year. Your advisor and program director will provide guidance on course requirements. You will then follow the sequence of graduate courses for fall and spring.
For the BSW/MSW program, a positive recommendation for Advanced Standing from the BSW Program Director after the interview is required in the fourth year to continue in the MSW program.
For more information about Monmouth University's Five-Year Programs, please contact the Undergraduate Admission Office at 732-571-3456.
Students in the Five-Year Program who are currently residing in University-sponsored housing are eligible to participate in the housing selection process to live in University-sponsored housing during their fifth year.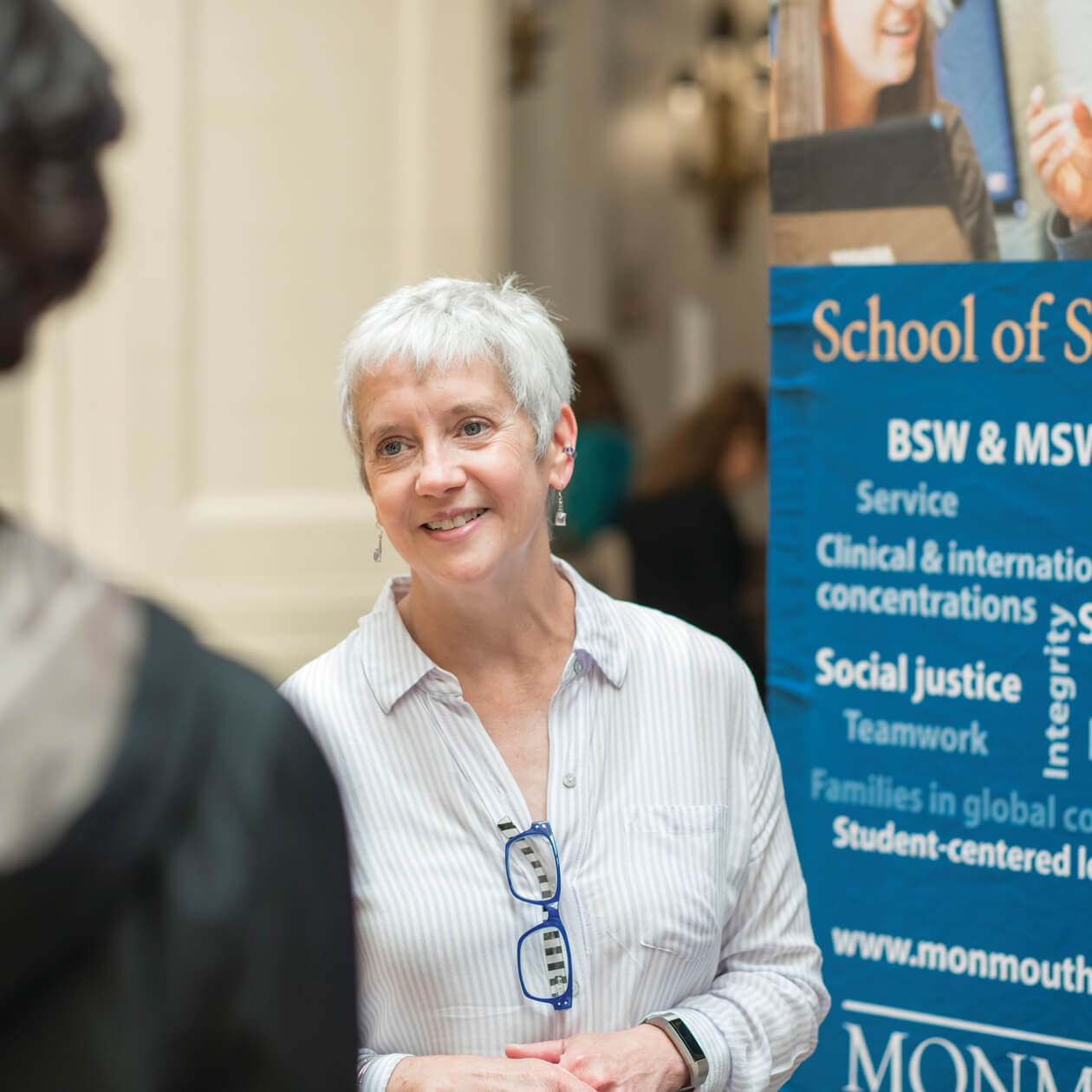 Scholarships for Bachelor's + Master's Students:
Monmouth offers graduate scholarships to eligible students who have completed their undergraduate degree and are pursuing graduate studies. Students in this program also receive an additional Bachelor's + Master's award.