Bachelor's + Master's Program in Communication
Build your creative portfolio and make crucial industry connections in the rapidly expanding field of communication by completing this Bachelor's + Master's program. Our graduate communication curriculum offers diverse and in-depth courses, allowing you to specialize in the areas of interactive digital media, public relations and social media, and public service. With hands-on projects and access to state-of-the-art production studios, you will be in high demand as a versatile and creative communicator. With the ability to begin graduate coursework in your senior year, Monmouth's five-year program puts you on the fast track to a more lucrative and rewarding career in this field.
Progression Requirements
You must meet all admission criteria for your graduate program of interest.
Before the start of your senior year, please submit the online Graduate Studies application for admission; your application fee will be waived.
At the completion of your senior year, you will apply for graduation and participate in the University's Commencement program and receive your bachelor's degree.
For scholarship consideration, you must have a 3.0 GPA or better and continue on to graduate study as a full-time student during the summer or fall semester immediately following graduation.
You may be required to take up to two graduate courses during your senior year. Your advisor and program director will provide guidance on course requirements. You will then follow the sequence of graduate courses for summer/fall and spring.
For more information about Monmouth University's Five-Year Programs, please contact the Undergraduate Admission Office at 732-571-3456.
Students in the Five-Year Program who are currently residing in University-sponsored housing are eligible to participate in the housing selection process to live in University-sponsored housing during their fifth year.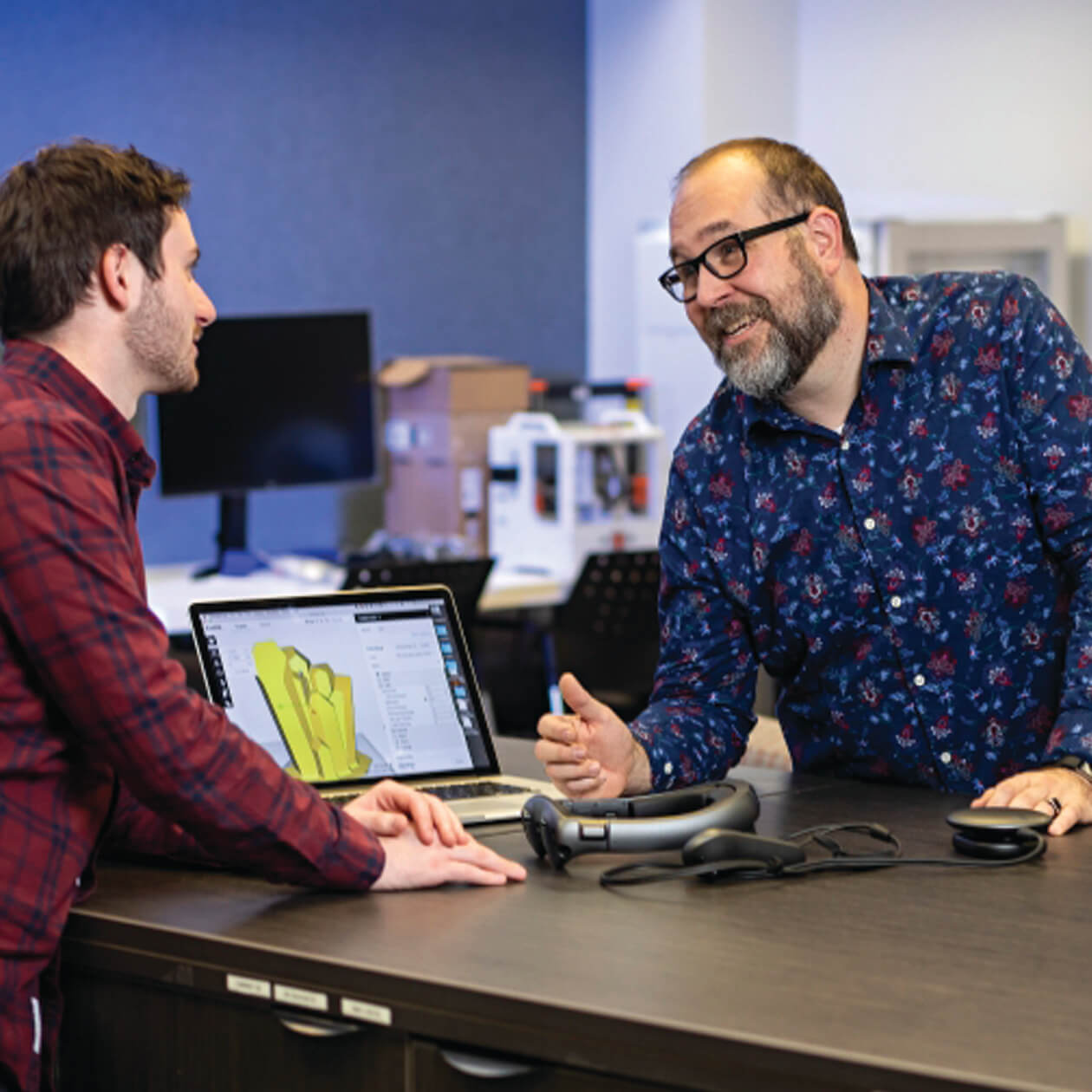 Scholarships for Bachelor's + Master's Students:
Monmouth offers graduate scholarships to eligible students who have completed their undergraduate degree and are pursuing graduate studies. Students in this program also receive an additional Bachelor's + Master's award.