#MonmouthMatch
These alumni found their match at Monmouth.
To share your Monmouth love story, email alumni@monmouth.edu.
Susan and Steve
"Our first date was to a dinner for graduating MBA students (Steve was class of '80, while I was '81). The MBA program was evening only back then, and we were both there to get that important business grounding and credentials. I am grateful we both chose Monmouth, and in the end each other too!"
Julie and Steve
"We met in a political theory class taught by Kevin L. Dooley, Ph.D., and became closer friends over the years as we participated in Model UN and The Washington Center internship program together in 2010. We both graduated in 2011 and settled in Washington DC in 2012 and have been together ever since! We just got married four months ago! Thank you Monmouth!"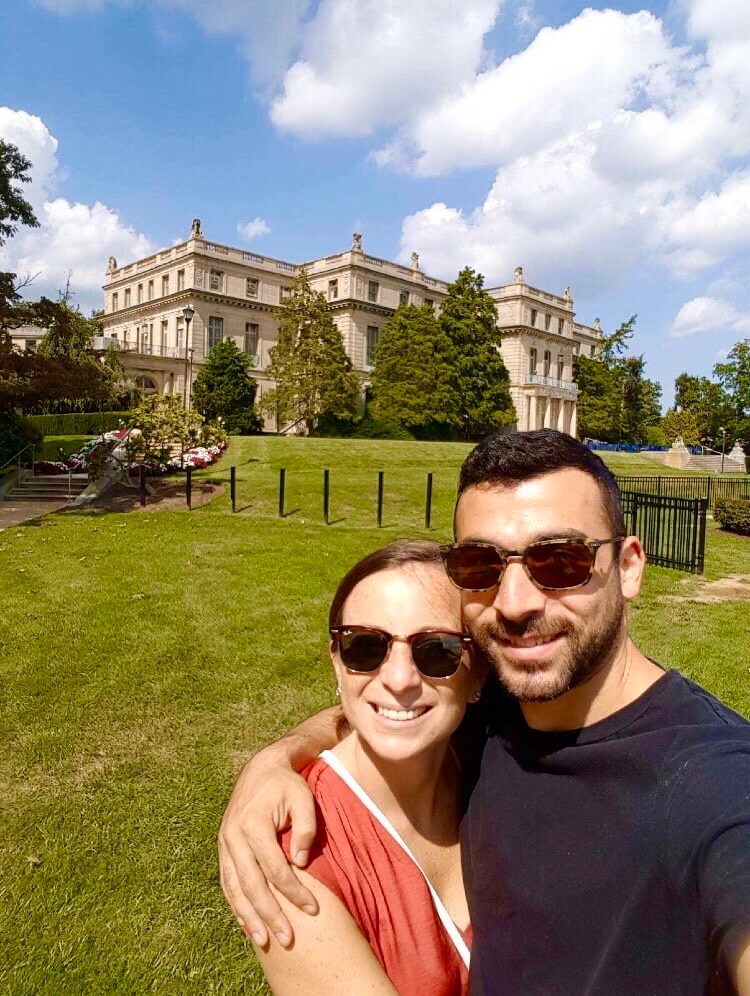 Krizia and Joshua
"Joshua and I met at Monmouth the summer of 2000. We got married in 2006 and have two children."
Nicole and Jeffrey
"When we got engaged in 2016, we knew where we wanted to take our engagement photos. We took photos in the majestic Great Hall, and outside with the lush landscape. Three years later we moved to Belmar, but we frequent Monmouth often reminiscing on our young relationship and unforgettable experiences Monmouth had to offer."
Lauren and Michael
"Lauren and I connected through mutual friends one night in 2011 at Oakwood Hall. Our eyes met and the rest is, as they say, history. As I write this, I'm still wearing the smile that she gave me."
Sarah and Bradley
"Bradley and I met at Monmouth during our last year of college—he would graduate in the winter of 2017 and I would graduate in the spring. We were group project partners in our senior perspectives course on video games, and became friends before each of us went our own ways into our career paths. Months later, we reconnected, and while getting to know each other, noticed the undeniable connection we shared. Thank you, Corey J. Dzenko, Ph.D., for playing a role in our love story. We will never forget the first time we met, and the project we worked on that started it all."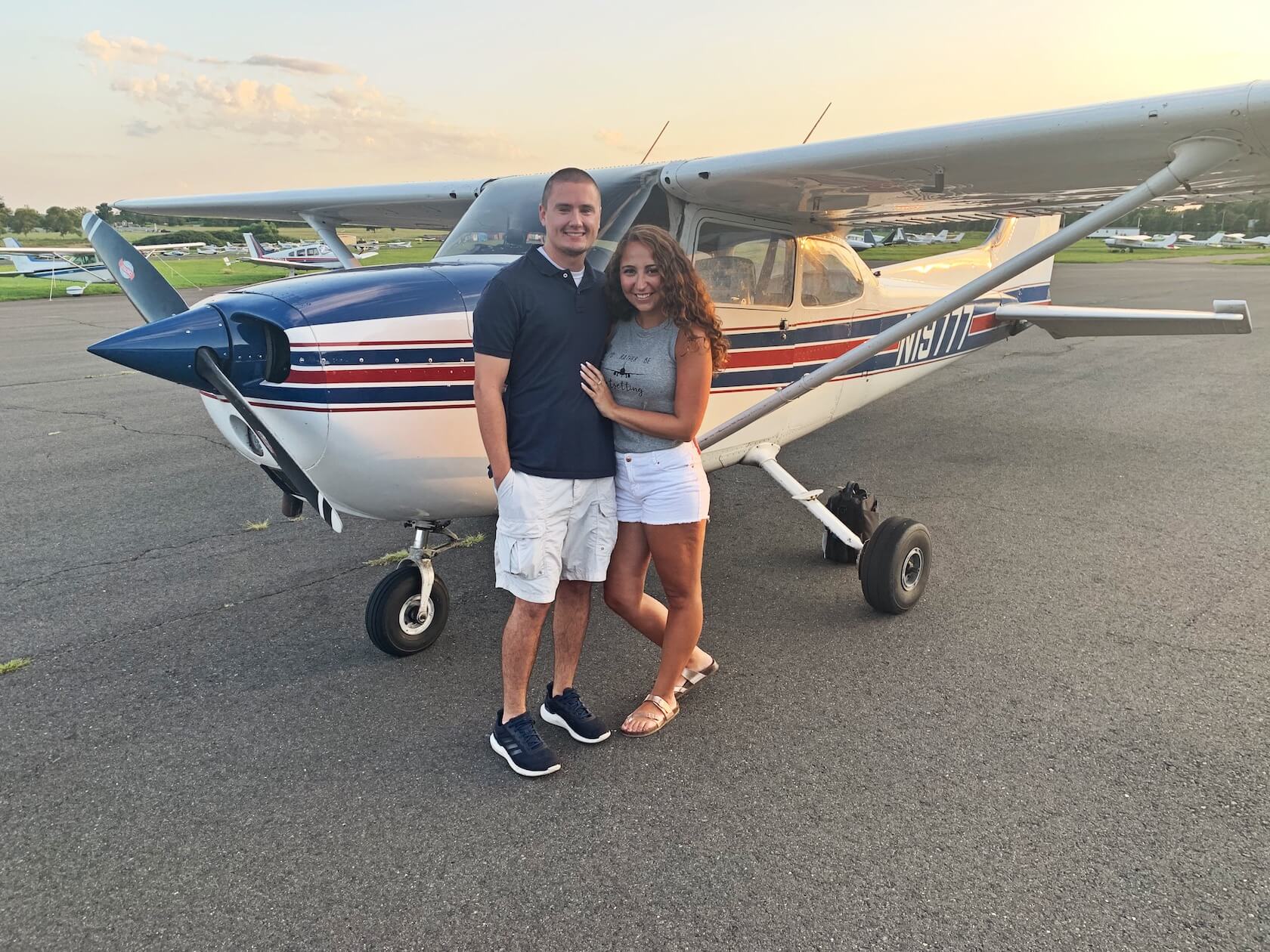 Jesse and Danielle
"Jesse and I met back in 2013 on an Alternative Break trip sponsored by Monmouth University to spend our spring break in Guatemala… Here we are, seven years later, married and with our first baby on the way! Thank you, Monmouth, for bringing us together!"
Tracy and Charles
"I graduated from Monmouth in and Charlie was in the Monmouth class of 1990. We met in February 1988 at students at Monmouth. What began as an introduction by our mutual friend quickly progressed into romance. We have been together ever since and now have three beautiful children—Patrick (24), Samantha (22) and Peter (20). In May we will have two college graduates of our own. Our journey of a lifetime filled with love, laughs, a wonderful family and great accomplishments began at Monmouth—and we couldn't be more proud to be Hawks!"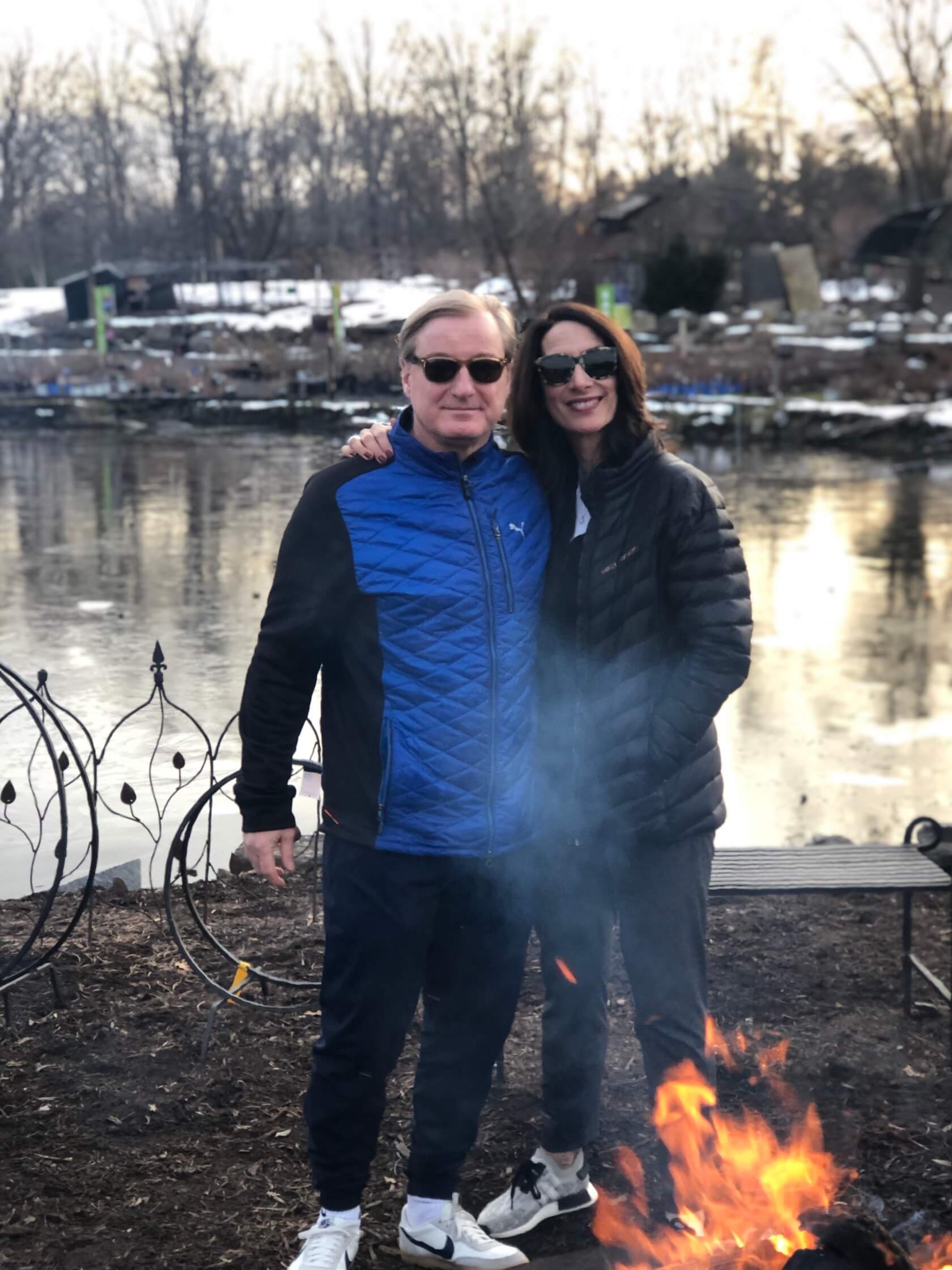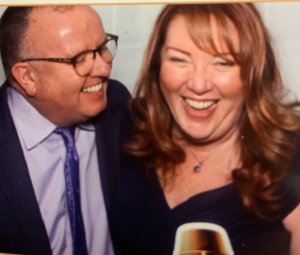 Mike and Barbara
"It was on the third step, off to the right, at the front entrance to the Great Hall where I fell in love with Barbara. Her beauty was obvious but it was the warm, easy connection and generous soul that got me hook, line, and sinker!"

"We transitioned from children to adults together on Monmouth's campus and have amassed a group of friends that we still cherish to this day. We have laughed together, grieved together, and grown together ever since."
Thomas and Vicky
"This is my wife and myself on our wedding day back on Nov. 4, 2005. We are just as happy today as we were at this moment."
Mike and Kristen
"Mike and I met our freshmen year of college in 2010 at Monmouth University. We have been together for nine years and now live in Charlotte, North Carolina. We are getting married in June 2020 and will be taking our wedding photos at Monmouth University!"
Christina and Ryan
"My husband and I met each other freshman year at a Tau Kappa Epsilon party in 2009! We've been together ever since—over a decade! "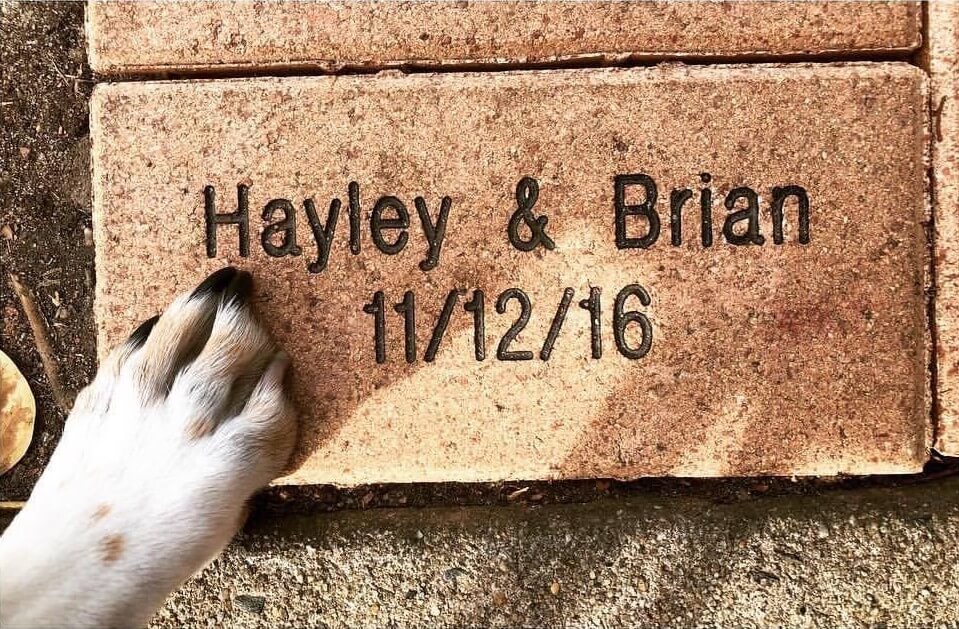 Hayley and Brian
"Ten years in and we have Monmouth Greek Life and Maplewood Dorm to thank for introducing us. Our two 'children' (dogs) are very grateful to Monmouth University for bringing us together."
Lauren and Joshua
"Joshua and I met at Monmouth in 2017. We now live together in Philly and go to work together every day. We're so blessed to have had Monmouth to bring us together and lead us to successful lives."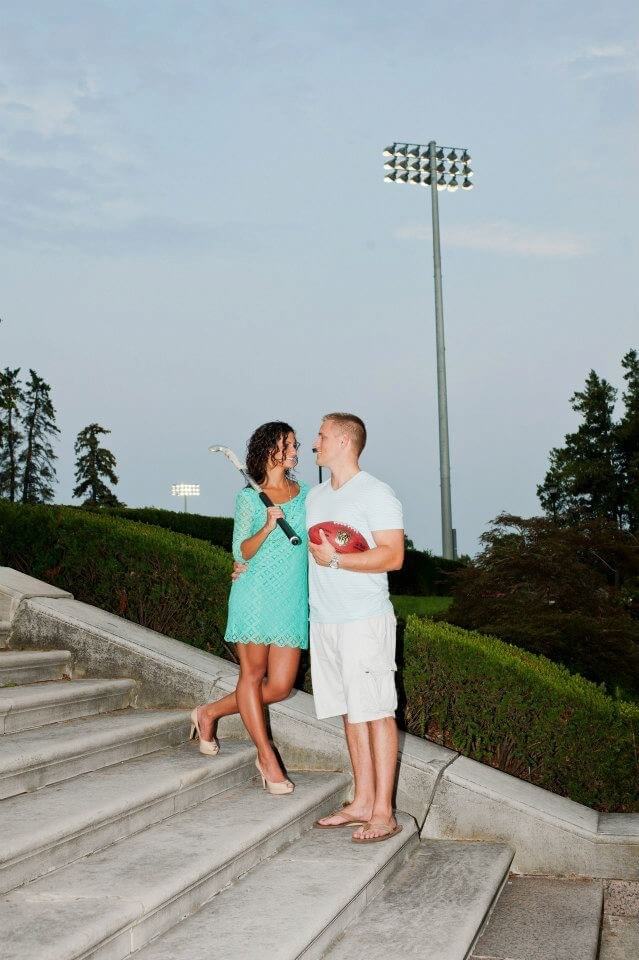 Matt and Janine
Matt and Janine, class of 2009, met the day Janine moved into Spruce Hall for preseason. Matt played football and Janine played field hockey for four years for the Hawks. They have been together for 11 years are married for more than six. They have two little girls, Emma (3) and Olivia (1).
Megan and Derek
"Derek was a junior and I was a freshman. We met casually through a mutual friend and from then on would cross paths regularly. Last fall, we took our beautiful engagement photos on campus because Monmouth will always hold a special place in our hearts! We are getting married in October of this year after nine-and-a-half years of dating."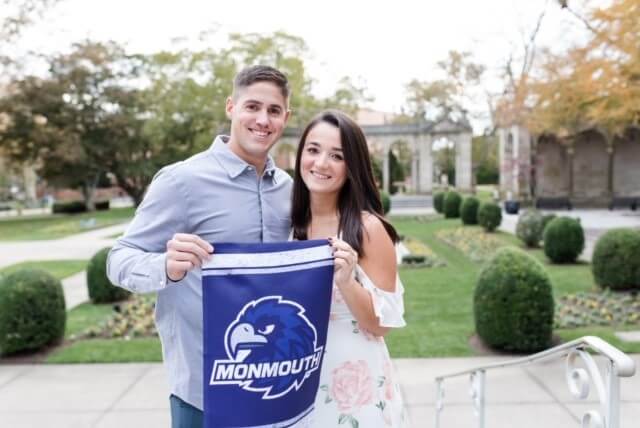 Kristen and Kenny
"Throughout our four years at Monmouth, we have shared countless memories, many of which involved Monmouth— Winter Balls, Parent's Weekend, Homecoming, the Senior Cruise, basketball games, and so much more. As we move forward in planning our future together, we both hold Monmouth near and dear to our hearts, as our incredible story together would never have been possible without it!"
Bob and Sunny
"Met at Monmouth 52 years ago… married for 48 years! Monmouth the Matchmaker!"